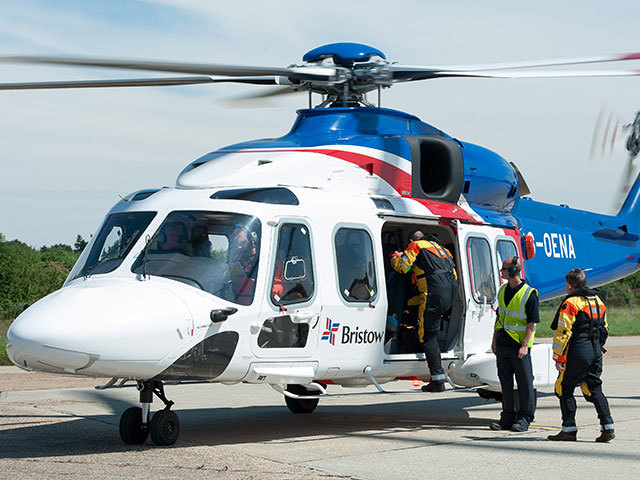 Beleaguered helicopter operator Bristow has gained approval for a restructuring deal which will inject £444million into the company and pull it out of bankruptcy.
The US-headquartered firm, which has a sizeable UK North Sea operation, filed for Chapter 11 bankruptcy back in May.
It has now received court approval for the deal which will see it "successfully emerge" from the process by October 31 as a "stronger, well capitalised global organisation".
The move will hand majority ownership to the affiliates of Solus Alternative Asset Management LP, South Dakota Investment Council, Empyrean Capital Partners, LP, Bain Capital Credit and Oak Hill Advisors, who are expected to own more than of 50%.
When the reorganisation plan was submitted in August, Bristow said it would emerge with "significantly lower debt levels", which stood at £1.1bn according to its last set of accounts.
The Chapter 11 process lets firms continue trading while paying off debts, a method also taken by oilfield services firm Expro in December 2017.
Another helicopter firm CHC filed for chapter 11 bankruptcy in 2016 which it managed to survive thanks to financial restructuring.
Bristow chief executive Don Miller said: "Achieving Plan confirmation is an important milestone that comes less than five months after we initially filed Chapter 11.
"As a reorganized Company, we will emerge a stronger, well capitalised global organisation with an industry-leading balance sheet and strong liquidity.
"I commend the entire global Bristow organisation for working diligently to navigate the restructuring process while flying safely and continuing to provide exceptional client service.
"I also express my gratitude to our clients for their continuing confidence in Bristow during this process.
"We look forward to continuing to work with our new owners, who have been very supportive of our global team and greatly value our market leading position."
The Houston-headquartered firm has around 900 employees in the UK, operating North Sea oil and gas transportation and search and rescue operations.
Bristow's fleet supports operations in the North Sea, Nigeria and the US Gulf of Mexico, along with other regions including Australia, Brazil, Canada, Guyana and Trinidad.
Concerns were first raised back in February when it announced there were "material weaknesses" in Bristow's financial reporting and that its full year results ending March 31 last year "should no longer be relied upon".
Analyst firm GlobalData said the firm's challenges stem from the oil price crash of 2015, with the helicopter transport generally being "overly reliant" on offshore drilling, which has learned to save money and will not revert to pre-downturn spending.
Recommended for you
X

Neptune UK boss to head up European operations