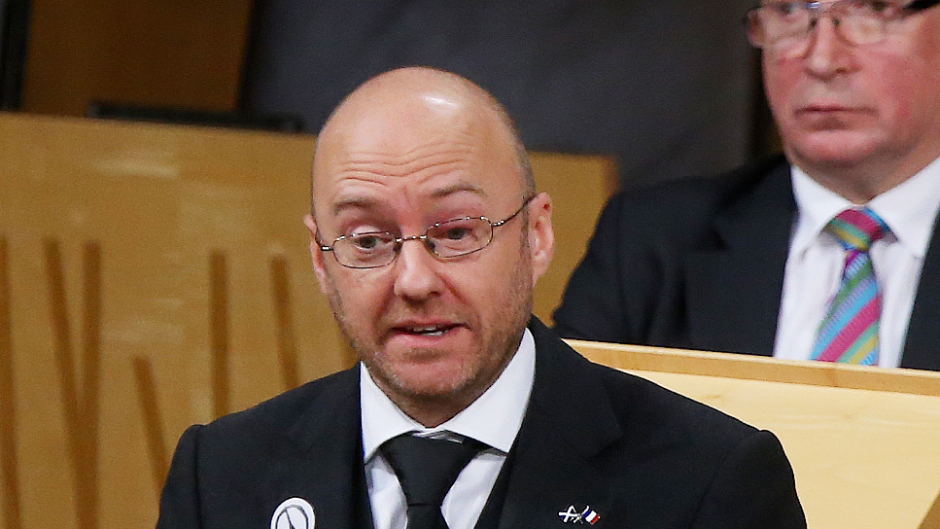 The Scottish Greens are to put the "climate emergency" at the centre of their General Election campaign.
At its campaign launch in South Queensferry on Friday, the party is expected to press the urgency of tackling climate change, stating that the next UK Parliament will preside over half of the time the UN has said is left to reverse the damage.
The party in Scotland has been pushing for a Green New Deal, which it says will fund the economic transition needed for net-zero carbon emissions, along with a massive retraining drive for workers and investment in renewable energy sources.
The Greens have also announced a swathe of candidates will stand in seats across the country.
Co-leader Patrick Harvie said: "There has never been a more important General Election.
"MPs elected next month will preside over half the period we have left to address the climate emergency, yet all the establishment parties have yet to commit to the urgent action required.
"The loudest and clearest way to demand climate action is to vote Scottish Greens on December 12."
Fellow co-leader Lorna Slater said the party must send MPs to Westminster if it is to pressure the UK Government to move away from fossil fuels.
She said: "Our Scottish Green New Deal has already proposed what the Scottish Parliament must be doing now to tackle the climate emergency, but Westminster, too, must step up to the plate.
"A Scottish Green New Deal would be so much easier with the levers over fiscal, economic and monetary policy, air transport, electricity, energy efficiency, registration of land and to transition away from oil and gas, coal, nuclear energy. That's why we need to push MPs of all parties as hard as we can."
The leaders are expected to point to matters in their launch which are reserved to Westminster, but which they say will be important for delivering their Green New Deal.
The announcement that Scottish Green candidates will stand across the country comes as the Green Party of England and Wales confirmed a pact with the Liberal Democrats and Plaid Cymru.
Under the Remain Alliance, the three parties have decided not to stand against each other in marginal seats in England and Wales.
The Scottish Green Party is separate from its counterpart south of the border and has refused to enter into any electoral pacts.