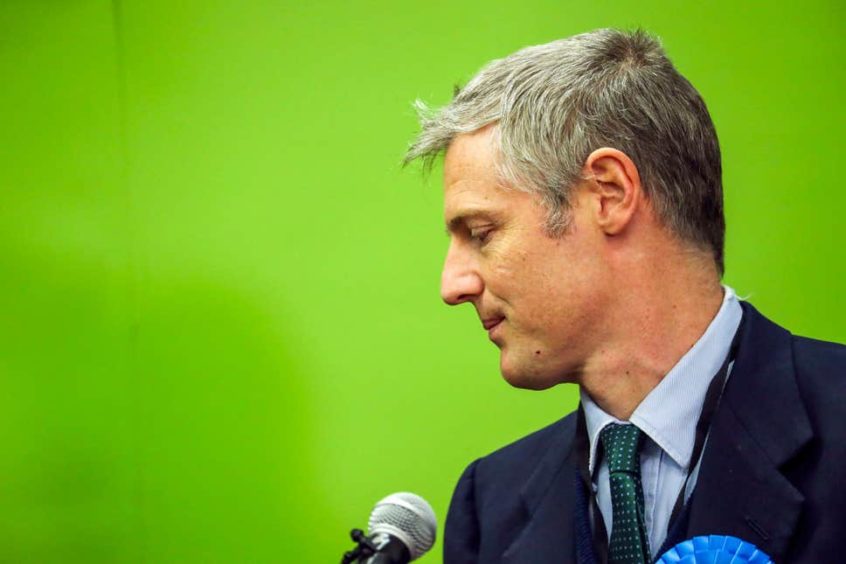 Leading Tory environmentalist Zac Goldsmith has lost his seat as the constituency of Richmond Park changed hands for the third time in three years.
As recently as September, Mr Goldsmith was made an environment and international development minister, attending cabinet and with a brief including international environment, climate, oceans and the illegal wildlife trade.
Mr Goldsmith, who also served as member of the influential parliamentary Environmental Audit Committee, had been tipped for further promotion, but has seen his tiny majority evaporate.
It is the latest twist for the strongly remain constituency in south west London, which has seen three elections for its MP since 2016.
Mr Goldsmith first won the seat in 2010 and again in 2015, but quit as a Conservative MP to force a by-election in December 2016 so he could run as an anti-Heathrow expansion independent.
But the move backfired as the Lib Dems poured resources into the contest and switched the focus to Brexit, with the staunchly Eurosceptic Mr Goldsmith losing his 23,000 majority to challenger Sarah Olney.
In June 2017, as then prime minister Theresa May lost her Commons majority in the general election, Goldsmith, who had rejoined the Tories regained the Richmond Park seat with a wafer-thin margin of 45 votes.
Born Frank Zacharias Robin Goldsmith to parents Sir James and Lady Annabel, who were as rich as they were glamorous, the future MP was expelled from Eton at 16 after marijuana was found in his room.
He claimed the drugs belonged to someone else, and later recalled: "Amazingly, at that one particular moment in my Eton career, I was innocent."
In 2016 his doomed campaign to become London mayor drew widespread criticism, even within the Tory Party, for its negative messaging and focus on Sadiq Khan's Muslim background.
At the time, his high-profile sister Jemima tweeted: "Sad that Zac's campaign did not reflect who I know him to be – an eco-friendly, independent-minded politician with integrity."
The loss of Mr Goldsmith comes ahead of a critical year for the UK and the environment, with pressure on the new government to reverse declines in nature and protect environmental standards in the face of Brexit.
The UK is also due to be confirmed this week as the host of key UN climate talks at the end of next year, which will require a huge diplomatic effort from Britain to ensure countries increase their ambition to cut greenhouse gas emissions.
Recommended for you

SNP Westminster leader Stephen Flynn plays down oil and gas rift with Sturgeon