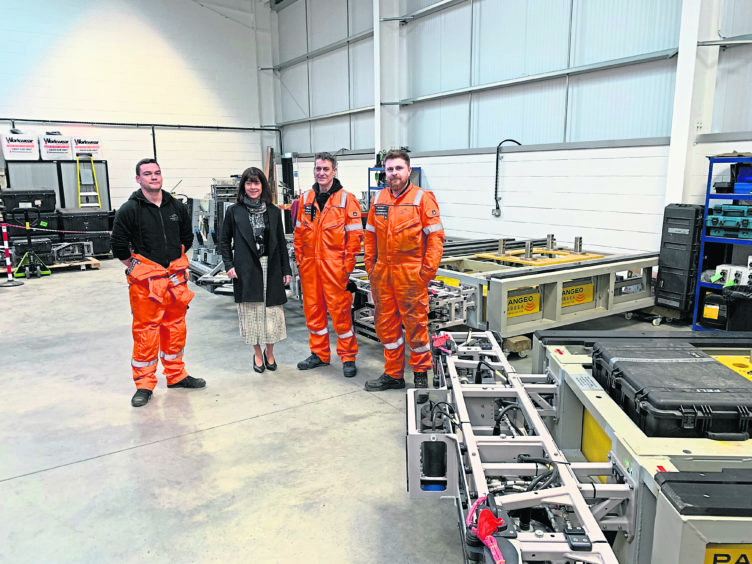 PanGeo Subsea has welcomed clients and suppliers to its new office and workshop facilities in Westhill, near Aberdeen.
The 3D acoustic imaging specialist was previously located on Regent Quay, Aberdeen.
It launched a search for new premises last year, having outgrown its existing location.
The firm said business grew with increased demand for its patented Sub Bottom Imager (SBI) technology, which provides a real-time view of the sub-seabed in full 3D.
PanGeo Subsea, which has its global headquarters in St John's, Newfoundland, Canada, has taken a 10-year lease on a 2,693sq ft office at Pavilion 7 and a 2,500sq ft warehouse at Knight Property Group's Kingshill Park development in Westhill.
The company, which employs 18 people in the north-east, said the new warehouse was key to it developing a workshop facility with full maintenance and repair capability.
PanGeo Subsea's chief executive and co-founder Moya Cahill said: "The move to Westhill will streamline our operations with our office and workshop together in the Westhill commercial zone, close to our partners and clients."