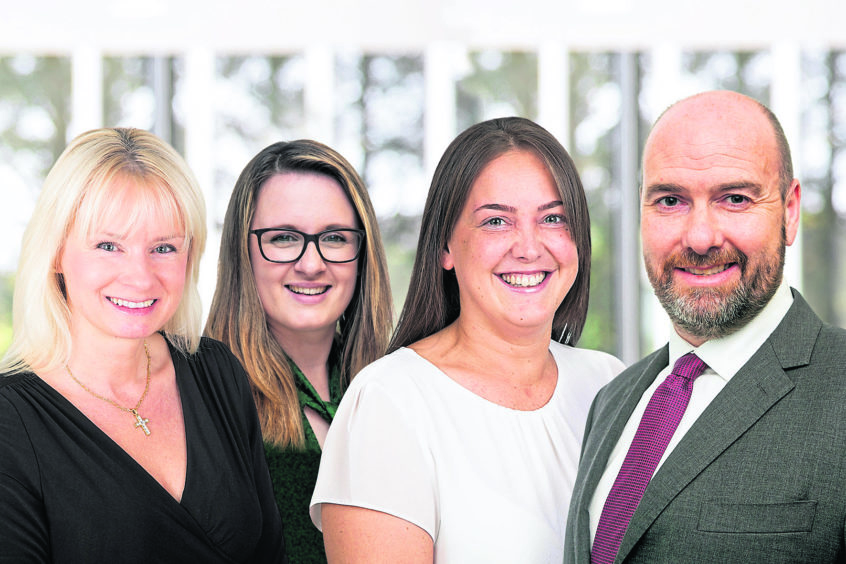 Accountancy and business advice firm Anderson Anderson & Brown (AAB) has bolstered its team of directors with three new appointments.
It said yesterday it had promoted the trio from among its workforce with the aim of "further augmenting" its team of experts during "this period of heightened need for support and financial expertise across a range of specialisms".
The new directors include Lauren McIlroy, who heads up the virtual finance function (VFF) team at Aberdeen-based AAB.
A recent innovation for the accountancy profession, VFF is a tailored package which can range from support for internal finance teams, to delivering the entire finance
function.
AAB said it was at the forefront of this approach, which harnesses technology and cloud accounting to help businesses become more agile and responsive.
Also joining the ranks of directors at AAB is Katy Christiansen, who leads the firm's UK and global payroll operations.
AAB said Ms Christiansen and her team are "dedicated to helping businesses navigate the increasingly complex requirements of payroll, both nationally and internationally, while working with them to streamline and integrate their operations in a cost-effective and efficient way".
The third new director is Lynn Gracie, head of international private client tax.
Ms Gracie oversees the specialist team at AAB which supports people relocating to an overseas country, or arriving in the UK from abroad, to manage their tax liabilities.
She provides cross-border tax advice and manages overseas disclosure inquiries, making sure clients are not only tax-compliant but also tax-efficient over the longer term.
AAB chief executive Graeme Allan said: "Each of these promotions is richly deserved, recognising not only the skill and expertise of each individual, but also the contributions they have made to their respective teams and the wider
firm.
"Lynn, Katy and Lauren all continue to bring new ideas and initiatives to the business – a key factor in evolving their respective service areas in response
to our clients' requirements.
"Our strong and diverse leadership team will strengthen our ability to deliver only the very best client service across a changing market, both in the UK and globally."
AAB, headquartered at Prime Four, was founded by retired senior partner Mike Brown and two former E&Y colleagues, Bobby Anderson and Sheena Anderson, 30 years ago.