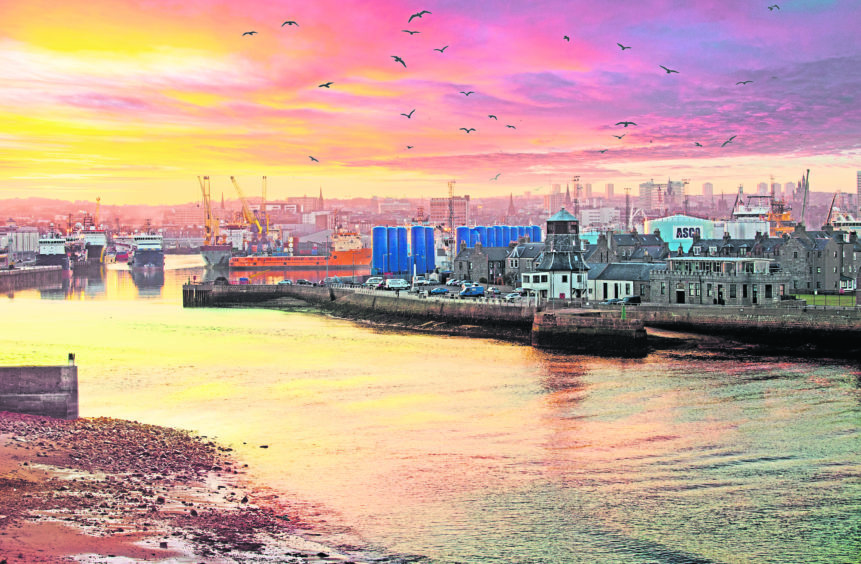 Aberdeen Harbour Board (AHB) is tendering for £13 million-worth of completion work on its £350-plus million expansion in a revised package.
It comes as bosses at the port unveil new branding they say is a "bold statement of intent" for the harbour to be right at the heart of a bright future for the Granite City.
The tender is for some of the work required to complete the new south harbour after lead contractor Dragados UK pulled out of the expansion project. It covers excavation, dredging, rock disposal and a new retaining wall in two "lots" of work, including a three-month deal worth £8m and four-month contract valued at £5m.
AHB said yesterday the harbour's expansion was a "transformational step-change" which woud connect customers to the global marketplace in new ways and secure the city's place as a "leader" for energy transition and economic diversification.
Chief executive Michelle Handforth said the port's digital makeover, including a revamped website and new logo, was "more than a new brand".
She added: "It is a bold statement of intent, showing the world we are ready and able to deliver on our ambition for Aberdeen to be at the leading edge of energy transition, global maritime trade, and international business connectivity.
"We aim to be the greenest port in the UK, playing a pivotal role in what will be a transformational period for our region.
"Our visual identity plays a significant part in telling this story. Our new brand encapsulates and honours our unique history, whilst representing our modern and innovative view of the world."
Aberdeen harbour is one of the world's top energy ports, with trading links to 40 countries, and a key economic driver for Scotland. Its expansion into Nigg Bay is due for phased completion in 2021 and expected to add £900 million to the Scottish economy annually.
Ms Handforth added: "With our stakeholders in business and our community partners, we are ready and open to global operations, a new trading landscape and a low carbon future. Aberdeen harbour is open to a world of possibilities."