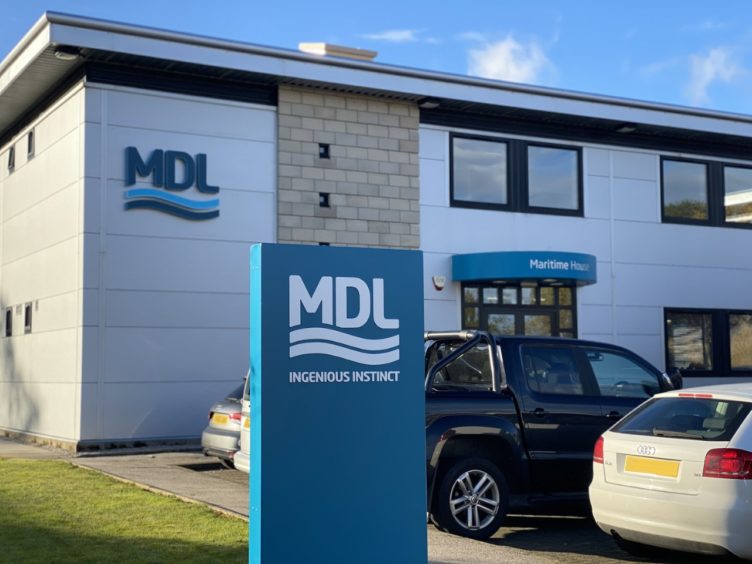 North-east energy service firm Maritime Developments (MDL) has opened new headquarters in Westhill, Aberdeenshire.
The cost-saving move merges two office-based teams previously spread between Aberdeen and Peterhead.
MDL has vacated an office in Dee Street, Aberdeen, while its project management/engineering, procurement and finance teams have also relocated to Westhill from an operations centre in Wilson Street, Peterhead.
An asset team, technicians, supervisors and team leads will continue to work from the Wilson Street site.
Once the current Covid-19 restrictions end, the new Westhill office will be the workplace of about 35 employees, with capacity for more.
Spanning more than 5,000sq ft, Maritime House – on Discovery Drive in Arnhall Business Park – integrates the company's business acquisition and project execution departments, covering sales and marketing, design and engineering, project management, procurement and finance.
The firm said its relocation and consolidation allowed it to reduce the costs associated with running two premises, as well as increase productivity and improve internal communications.
MDL, founded in 1999, specialises in consultancy, equipment and staffing support for the global energy sectors,
The company has retained its quayside storage facilities as well as its original operations centre in Peterhead.
Chief executive Derek Smith said: "As we continue to look to the future of our business, we have also continued to focus on making positive changes that would allow MDL to be more resilient and progressive in a challenging environment.
"I am thrilled and very proud to be opening the door to Maritime House.
"This modern, open plan and spacious accommodation will provide a great platform for our future growth, while at the same time reduce our overall operating costs, increase our efficiency and bring us closer to our clients.
"Bringing the different departments under one roof strengthens further our ethos of one team MDL, while giving us enough space to safely distance during the pandemic."
Recommended for you

New deal for North Sea workers ready for sign-off as union members show support