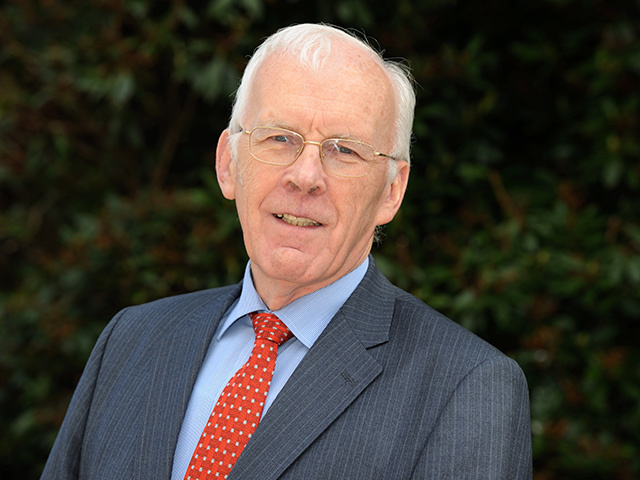 A leading north-east industrialist has said he did not think a full public inquiry into helicopter safety was necessary.
Sir Ian Wood said a "huge investigation" into last month's Super Puma crash off the coast of Shetland, which left four people dead, was under way and "lessons would be learned".
The former head of the Aberdeen-based oil services company Wood Group described the tragedy on August 23 as "unbelievably sad".
Sir Ian said: "It is just another reminder that in spite of the massive focus there is on safety, things can go wrong and you must remain extremely vigilant which is really sad – terrible."
The tycoon spoke out after former Scottish Labour leader Iain Gray claimed only a full public inquiry would restore the confidence of North Sea workers in the helicopter transport system.
The MSP called on the Scottish Government to send out an "important signal" by backing the sort of investigation Lord Cullen led into the Piper Alpha disaster 25 years ago.
The same model of helicopter crashed off Peterhead, killing all 14 passengers and two crew on board in 2009.
Asked if he thought there should be a Lord Cullen-style inquiry into helicopter safety, Sir Ian said: "I don't think so.
"The nature of Piper Alpha was just immense and it was very complex, looking at all aspects of everything that happened and came up with some extremely valuable, helpful and important conclusions. I think the helicopter industry has been very well analysed, we are down to a type of helicopter that for some reason performs safety-wise much worse in the UK sector of the North Sea than it does elsewhere."
Sir Ian said the issue of helicopter safety was not "a big enough complex problem" like Piper Alpha to merit a full public inquiry.
Meanwhile the Unite union criticised air investigators for failing to address the concerns of offshore workers over the Super Puma fleet.
The union said the Air Accidents Investigation Branch (AAIB) special bulletin into the fatal helicopter crash off Shetland last month was "missing the point", that offshore health and safety required "urgent reform".
It also said that, despite the report stating that evidence of technical failure had not yet been found, it provided no further information as to why the helicopter submerged so quickly upon impact leaving four passengers dead and one seriously injured.
Unite Scottish secretary Pat Rafferty said: "The AAIB report does nothing to alleviate offshore workers' fears about the safety of the Super Puma fleet, nor does it provide any further detail into why four people could not escape the crash.
"Unite believes the industry and authorities are missing the point: it's not just about whether the Super Puma is airworthy, more urgently it's a question of whether they are fit for safe transportation."
"Confidence remains shattered as many questions remain unanswered. We can't afford to wait on the AAIB final report – which could take months – to start the process of urgent reform in offshore health and safety."
Les Linklater, of the Helicopter Safety Steering Group, said the industry still faces a battle to win back shattered confidence in the aircraft.
"This bulletin supports our decision regarding the return of the Super Puma family to service," he said. "It gives further evidence that there was not a technical fault – but it in no way diminishes the work we have to do to get worker confidence back."