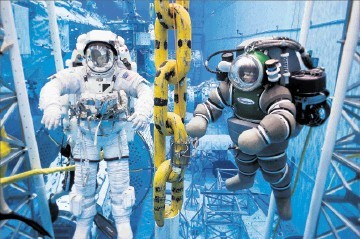 The organisers of a Norwegian oil and gas show have underlined the link between technologies used in the space and energy industries by paying for two budding drilling engineers to spend time with Nasa.
Stavanger-based ONS Foundation, which runs the annual Offshore Northern Seas (ONS) event and is supporting the internship programme, said knowledge transfer between the two sectors could pave the way for significant technological breakthroughs.
The interns, Stavanger University students Fridtjof Wabakken and Saresh Mohamad, said their three-month stints at the Nasa Ames Research Centre in California had helped them fulfil their childhood dreams.
Mr Wabakken said: "Considering that both space and energy operate with high-technology in extreme environments, and often combine it with autonomous systems, the industries are a natural fit. Combining these two innovative fields … is giving rise to a lot of new exciting technology.
"The networking I am getting out of meeting a lot of interesting and diverse people, from CEOs to Nasa old schoolers is truly special and adds value."
Mr Mohamad added: "We have had a very informative, not to mention very exciting summer. We have met many interesting people who work with things you only see in movies.
"There are not many drilling engineers in Norway who have experience from drilling on a place (Mars) which is 140million kilometres (87million miles) away from Earth."
ONS president and chief executive Leif Johan Sevland said: "We think the link between space exploration and energy production is exciting and believe that technology transfer between them could lead to important advances in the future."
The similarities between the technologies employed by two industries have long been seen as a good match.
Aberdeen firm Imes, which provides engineering and integrity management services to the oil and gas, renewables, shipping and nuclear industries is behind technology that can be used for satellite launches.
Three years ago, Nasa opened the pool at its Johnston Space Centre in Houston to oil worker survival training. The pool's intended use was for astronauts to train for space walks.
In 2013, Nasa announced a partnership with Deloitte's centre for energy solutions to offer risk management services to the oil and gas industry.
That same year, North Sea operator Statoil linked up with Nasa's Jet Propulsion Laboratory to look at how new technology could be used across both industries, with a particular focus on tool design, communications, supercomputer development and robotics.
ONS 2015 was meant to be held this month but cancelled due to a drop in exhibitor registrations amid the oil price slump.
Recommended for you
X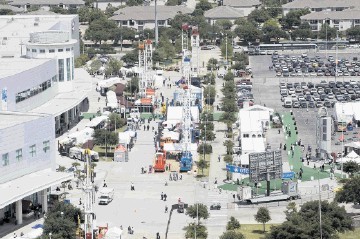 Texas power market hasn't been this hot since it was cold