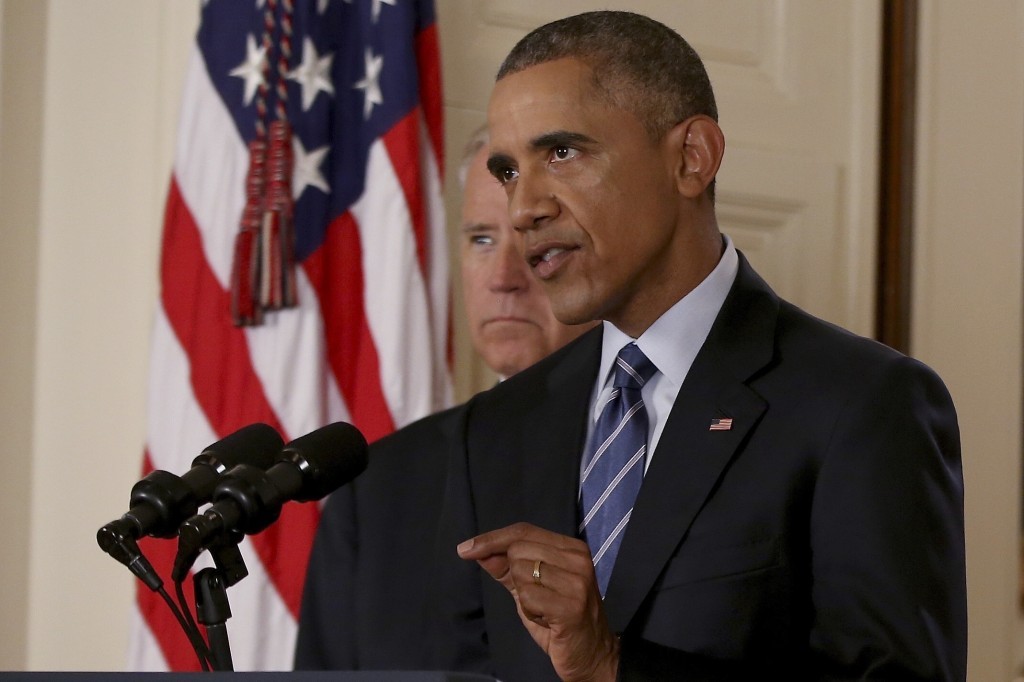 United States President Barack Obama promised Democrat politicians the US will continue to put economic pressure on Iran – and keep military options open – if his administration's nuclear deal with Tehran goes through.
Mr Obama said in a letter to New York Democrat Jerrold Nadler that if Iran rushes to build a nuclear weapon, "all of the options available to the United States – including the military option – will remain available".
The president also said the US will uphold sanctions targeting Iran's non-nuclear activities, such as its support for Lebanon's Hezbollah group and what he calls Iran's "destabilising role in Yemen".
And the letter emphasised US support for Israel, saying Mr Obama has "consistently viewed Israel's security as sacrosanct".
He said he was committed to deepening missile defence funding and other military co-operation with Israel.
The president wrote the letter from Martha's Vineyard, the upmarket island off the Massachusetts coast where he is in the middle of a two week holiday.
While the president has made no public appearances during his vacation, he has been privately reaching out to Democratic politicians in a bid to boost support for the Iran deal.
Congress will vote next month on a resolution of disapproval on the accord to curb Iran's nuclear programme in exchange for billions of dollars in sanctions relief.
Mr Obama has picked up crucial support from Democrats in recent days, including Senator Claire McCaskill, who said while the agreement is not perfect, it was clear to her that "the world is united behind this agreement with the exception of the government of Israel".
Mr Nadler, who represents a heavily Jewish congressional district, is among the undecided Democrats.
Senator Chuck Schumer, another influential Jewish politician from New York, has announced he will vote against the agreement.
Recommended for you

Iran insists on crude oil exports as Vienna nuclear talks resume