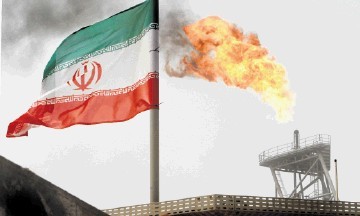 A key Democratic congressman said Friday he is backing the nuclear deal with Iran after President Barack Obama wrote him a personal letter saying the US has options to curb Iran if it violates the agreement.
Representative Jerrold Nadler, a New York Democrat, said he will support the deal.
Nadler, who wrote an opinion piece on his reservations for the Jewish Telegraphic Agency, said the letter from Obama allayed his worries.
"Although we know that Iran will remain a major menace to the region and the world, even without nuclear weapons, a nuclear armed Iran would represent an unacceptable threat to the United States, to Israel, and to global security," Nadler said in the statement.
After studying the pact and the arguments from all sides, he concluded that the deal "gives us the best chance of stopping Iran from developing a nuclear weapon. Accordingly, I will support the agreement and vote against a Resolution of Disapproval."
Nadler is a key vote because he is an influential Jewish Democrat representing a US congressional district that has the highest percentage of Jewish people. According to a 2013 study by the Jewish Federation of North America, an estimated 37.6% of Nadler's district is Jewish.
Nadler had questioned whether the deal will permanently stop Iran from developing a nuclear weapon and how the deal can strengthen the U.S.-Israeli relationship.
Obama told Nadler the US could take military action against Iran or reinstate sanctions if the country doesn't comply with a nuclear agreement, part of an effort by the administration to build enough support to ensure the deal survives
Recommended for you

Oil's rough week ends with rebound on OPEC+ risk, Iran setback