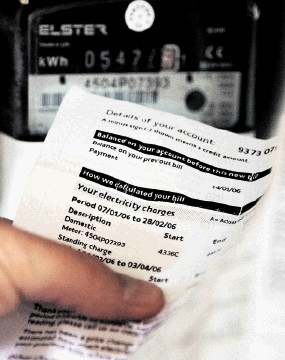 Many energy suppliers will happily avoid their customers because they know they are on massively overpriced tariffs, according to one industry expert.
Ed Kamm, chief customer officer at First Utility, made the claims as he highlighted four simple changes which would see households paying less for energy and being treated more fairly by the industry as a whole.
1. Force suppliers to talk to their customers
According to Mr Kamm, many energy suppliers are quite happy to avoid contacting most of their customers as they are already sitting on massively expensive tariffs.
"We think that some suppliers have built their business model around not engaging most of their customers.
"The more you prompt customers, be it a monthly bill or a request for meter readings, the more likely it is a consumer will take action.
"Put simply, engaged customers could wake up and realise they are overpaying."
As such, all suppliers should be encouraged to issue bills monthly and to inform customers when cheaper deals on the market become available.
2. Call things what they are
At present most households are on their supplier's standard tariff, which generally costs hundreds of pounds more than the cheapest tariff, said Mr Kamm.
"Over 70% of major energy customers are on this tariff, but there is nothing 'standard' about it. Suppliers should call it what it is: an 'out of contract' tariff.
"If more people knew how expensive it was they would take action."
3. Make switching easier
Households should be able to move easily between suppliers, whether that is because they have found a cheaper deal or they are simply tired of poor customer service.
In the past a switch only had to be completed within 35 days. But while this has now been reduced to 17, it can still put some people off switching, Mr Kamm claimed.
"We need to get to 24-hour switching, and we as suppliers need to ensure we all get it right or face a fine."
4. Make things simpler
Finally, we must not return to a world of hundreds of confusing tariffs, Mr Kamm said.
"Regulation changes last year slashed the number of tariffs each supplier can offer to just four, which removed the hugely confusing mass of different prices.
"There is a lot of pressure to change this rule, which could return us to a world of confusion and chaos, turn people off the industry and stop people shopping around for a better tariff. That is bad for everyone."
Recommended for you

Ofgem protects energy market at expense of consumer affordability