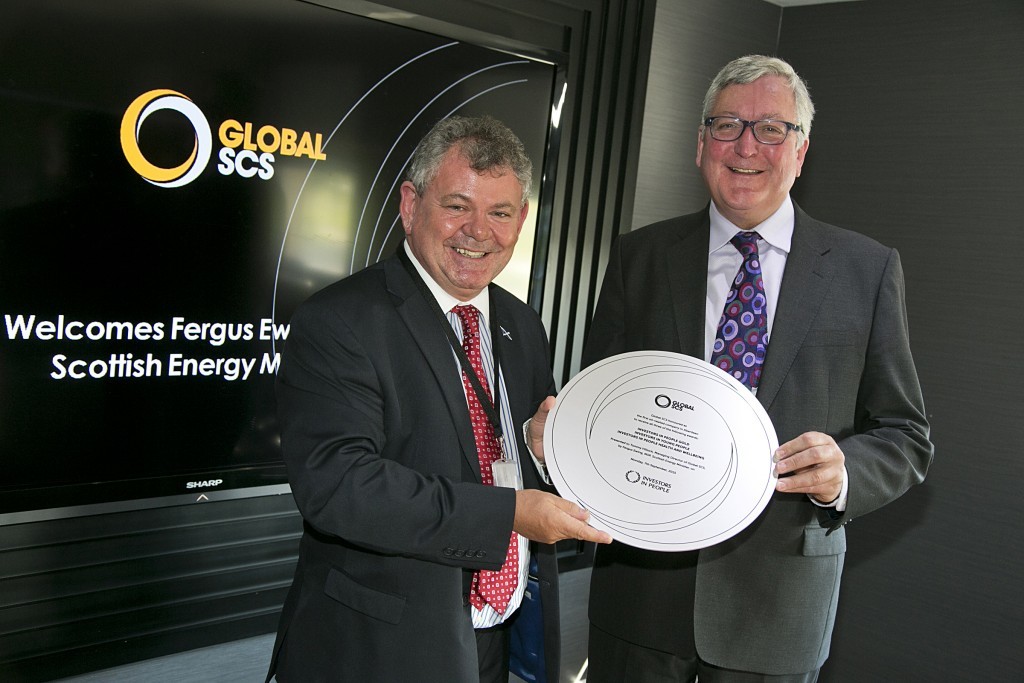 Oil service company Global SCS has achieved a notable first in Scotland's energy industry by receiving three top Investors in People (IIP) awards.
No other oil industry business north of the border holds all three.
Global SCS now has Gold accreditation, which represents a true commitment to employees and puts the business in the top 7% of IIP clients. In addition, the company has been recognised for investing in young people, plus for the health & wellbeing of its workforce.
Scottish Energy Minister Fergus Ewing visited the Global SCS offices to meet staff and hand over the awards to managing director Tommy Hillock.
Mr Ewing said: "Investors in People is a standard which encourages business excellence through the development of people.
"I would like to congratulate Global SCS today on its achievement, distinguishing itself among its peers by becoming the first oil industry business in Scotland to receive these three awards."
Peter Russian, chief executive of IIP Scotland, said achieving the three awards was testimony to the "fantastic" people practices that Global SCS has put in place.
He added: "Well done to the whole team on their achievements."
IIP is a management framework for high performance through people and its prestigious accreditation is recognised worldwide as a mark of excellence.
Hillock said achieving the triple IIP accreditation means a lot to Global SCS, as it is official recognition of the firm's major investment in its staff over the last decade so customers worldwide can benefit from an industry-leading level of service.
Global SCS, whose roots go back to 1997, has a regular 170-strong workforce at home and abroad.