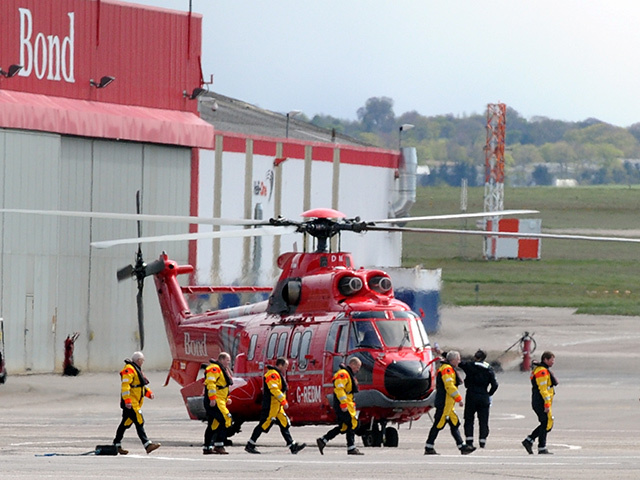 Bond Offshore Helicopters said yesterday it had completed the construction of a new aircraft hangar at Aberdeen International Airport.
Located between Bond's two passenger terminals on the east side of the airport, the 21,000sq ft hangar will be used as both a maintenance and storage facility.
The company said it would help to keep its mixed fleet of 25 helicopters in top condition for safe crew-change and search and rescue operations.
Managing director Michelle Handforth added: "This project demonstrates our commitment to delivering first-class services for our customers and continually improving the service we can offer.
"The design and build was run hand in hand with helicopter engineers, architects and construction specialists.
"We also listened closely to the views of local residents and have incorporated materials into the building which can help reduce aircraft noise."
The hangar is expected to become fully operational during October. It will be used to house and maintain members of Bond Offshore Helicopters' fleet of S-92, EC225, AS332L2, AW139 and AS365N3 helicopters.