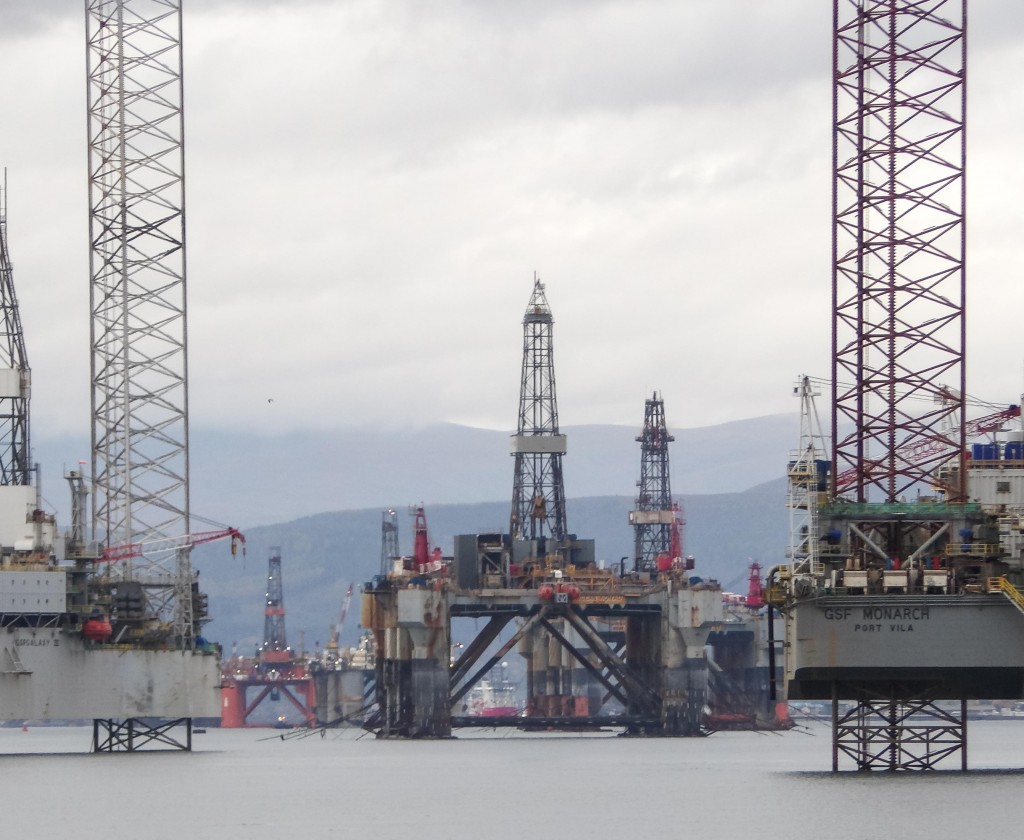 Rigs have been stacking up in the Cromarty Firth amid the continued decline in oil price.
This image gives a glimpse of just some of the rigs stacked up in deep waters.
Last month the West Phoenix rig arrived in the Cromarty Firth.
At 35,000 tonnes it is the largest by gross tonnage ever to berth in the firth.
There are currently around a dozen berthed in the deep water long term due to the oil price decline.
The Port could accommodate a further six rigs is necessary.
Port of Cromarty Firth chief executive Bob Buskie previously said the lower oil price had caused "great uncertainty" within the North Sea oil and gas sector.
He said it had resulted in a "significant lay-up" of oil and gas drilling rigs across the North Sea.