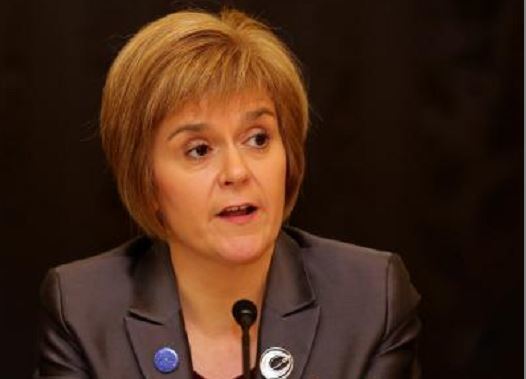 Scotland's First Minister Nicola Sturgeon will attend the COP21 UN global climate change summit in Paris, the Scottish Government has confirmed.
The First Minister will undertake a series of bilateral meetings and speaking engagements and will also use high-level meetings and speaking engagements to champion the cause of climate justice which aims to avoid the worst impacts of climate change falling on the poor and the vulnerable at home and abroad.
As part of the programme, the First Minister will speak at the largest business focused event held during COP21 and take part in events with The Climate Group.
Scotland this year signed The Climate Group's Compact of States and Regions, an international reporting platform representing 12.5% of global GDP and more than 325 million people worldwide which demonstrates the collective impact devolved, state and regional governments can have in tackling climate change.
Minister for Climate Change Dr McLeod will also represent Scotland at the conference.
The First Minister said: "Scotland punches well above its weight in the international effort to tackle climate change. Our world-leading targets set the benchmark the international community needs to match in the years ahead if we are to stand a good chance of limiting global warming to less than two degrees Celsius.
"It is no exaggeration to say that our future, and that of generations to come, depends on a successful outcome and so the stakes could not be higher. We must ensure that this summit delivers the step-change needed in the international fight against climate change."
The First Minister added: "While Scotland has already set out ambitious targets to cut emissions, we are also pioneering a specific climate justice approach, which puts people and human rights at the heart of our action on climate change and in supporting fair and sustainable global development.
We already support 11 projects in Malawi, Rwanda, Tanzania and Zambia which help some of the world's poorest and most vulnerable people- particularly women and children – adapt to the impact of climate change."
Recommended for you

First Minister 'disappointed' at Rosebank field approval