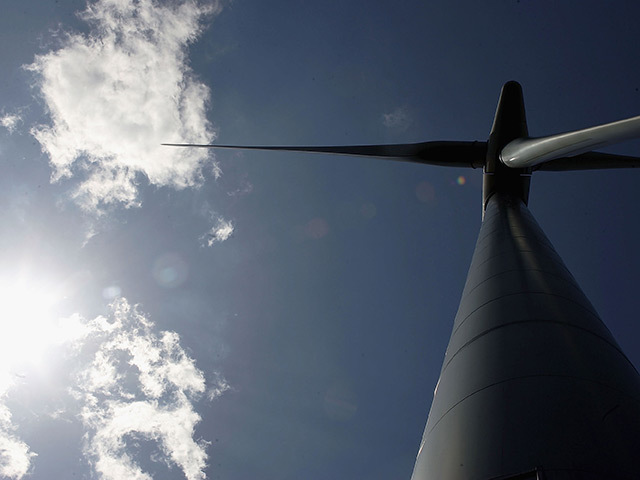 An outspoken critic of windfarms has called for the resignation of Energy Minister, Fergus Ewing, following a court's criticism of the Scottish Government's handling of a controversial planning application for one of the region's biggest schemes.
The Court of Session overruled Scottish ministers and refused consent for the 67-turbine Stronelairg development that the government had approved last year.
The judge, Lord Jones, last week described the government's decision as "defective." He said it had not referred to an objection by government agency Scottish Natural Heritage.
The John Muir Trust wild land charity brought a judicial review against the decision, which found in their favour on Friday.
Scottish and Southern Energy planned to build the windfarm at the Garrogie Estate in the Monadhliath mountains above Fort Augustus.
But the trust also raised concerns about the impact on peat land and tourism.
A number of individuals and groups including The National Trust for Scotland and the Mountaineering Council for Scotland backed the legal challenge.
Inverness South independent councillor Jim Crawford said yesterday: "Fergus Ewing should resign for going against his own scientific advisers in SNH.
"They and the Scottish Environment Protection Agency have both been advised over the years that they must not object where they possibly can approve windfarms.
"With Stronelairg, SNH strongly objected that it was land that should not be developed, but were overlooked.
"It raises the question of how many other applications the minister has approved where, if the community had the financial clout to take him to court or ask for a judicial review, would have been reversed? We don't know because it's prohibitively expensive for a small community."
A spokeswoman for the Scottish Government said: "We have received the judgement of Lord Jones in relation to the petition lodged by the John Muir Trust for the judicial review of the ministers' decision to grant consent to construct and operate the Stronelairg windfarm.
"Scottish Ministers are considering the terms of the judgement carefully with a view to appealing."
Lord Jones found that the JMT had "suffered prejudice as a result of the ministers' failure to give reasons".
JMT chief executive Stuart Brooks described the plans as "the wrong development, of the wrong size and in the wrong place."
The applicant, SSE said it was "disappointed" by the ruling.