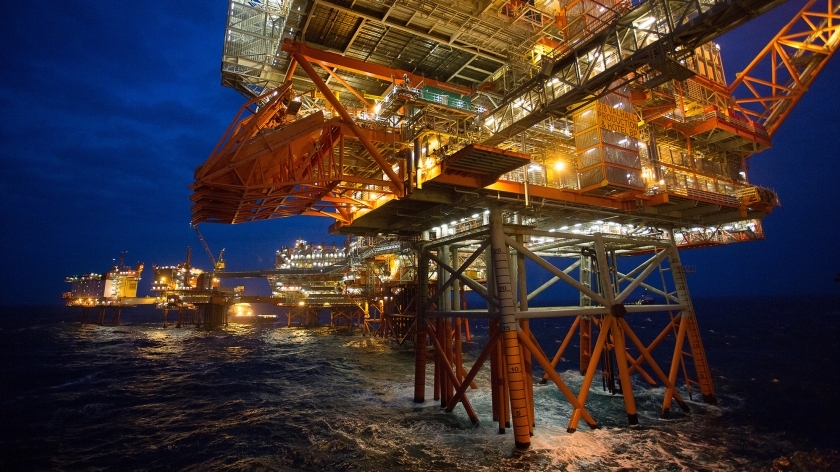 Oil major BP, ConocoPhillips and the Norwegian defence headquarters were in discussions about whether to use military options which could have included blowing a drifting vessel out of the water near the Valhall field.
An unmanned barge had begun drifting out of control, sparking a major scare on New Year's Eve.
The vessel eventually missed the platform by less than 2km.
According to reports in Norwegian newspaper VG, discussions were held between BP, ConocoPhillips and the Norwegian Defence headquarters about whether to use an F-16 fighter jet against it.
Captain Brynjar Stordal said the decision was being considered as it was estimated the barge could reach the platform much earlier than it would have.
He told the newspaper in such a situation "all options" were kept open to finding a solution.
It was not made clear exactly how the F-16s would have been used but Stordal said a number of options would have been considered that were "best suited" to stopping the barge.
A BP spokesman confirmed a military plan was one of a number of options considered.
He said: "Clearly if you have bad weather and a huge barge drifting you need to get a line on board so you can take it down.
"The use of military was one of the options discussed. This was a huge unmanned barge, 110 metres long."
The barge had been ripped from its moorings which sent it towards the Valhall platform in the Norwegian sector of the North Sea, close to the meridian line with the UK sector.