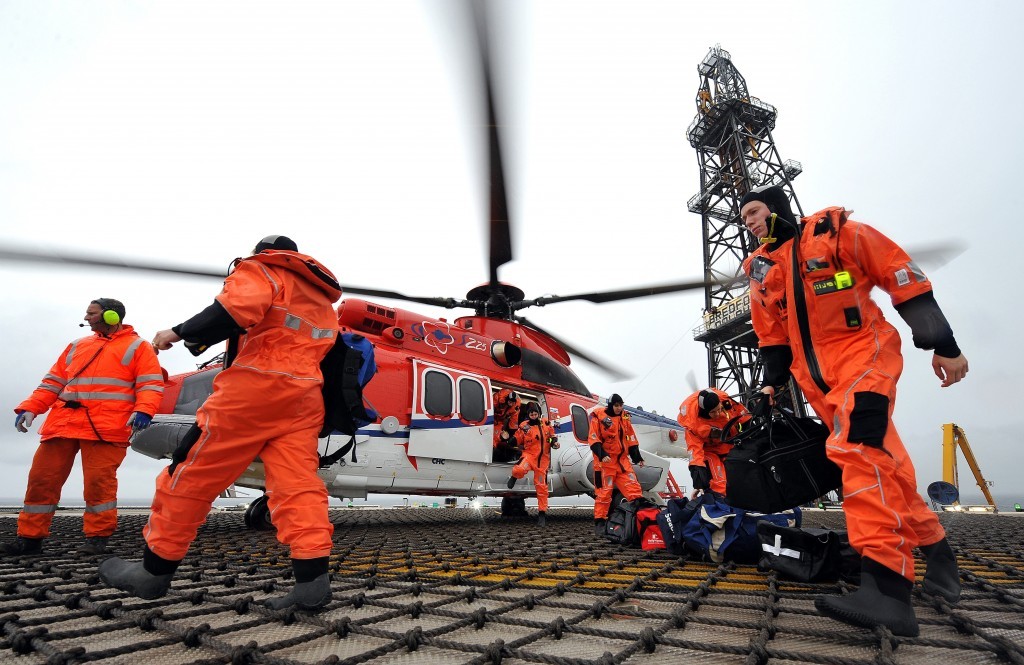 Fears over a strike in the North Sea by oil workers have been halted after negotiations between the Offshore Contractors' Association and unions paid off.
More than half of members balloted from Unite agreed to the latest offer from the members companies, including Wood Group PSN and Amec Foster Wheeler.
The result brings to a close a year-long dispute over changes to shift patterns as well as pay conditions and job redundancies.
OCA members agreed to accept improvements to the terms and conditions being offered to workers – specifically around when they would be able to take holidays with regard to a change in shift patterns.
Unite regional organiser Tommy Campbell said members had been urged to accept the offer from the OCA.
He said: "Our members have decided to accept this new offer and the difference now was this ballot came against the backdrop of an increase in the economic crisis facing the industry.
"People were faced with watching their colleagues lose their jobs and an uncertain future for themselves in 2016 and this is the reason why they decided to accept this new offer and resolve this issue.
"This demonstrates that even in times of crisis the most effective way forward is for the industry to work with trade unions through proper consultation channels under a collective agreement."
The decision by workers to accept this latest offer came about after crunch talks were held between the OCA, Unite and ACAS (Advisory, Conciliation and Arbitration Service) last month.
A fresh ballot was then put out to workers which closed yesterday with more than half voting in favour.
Industry body Oil & Gas UK said workers and employers need to "pull together" to secure the future for the North Sea oil and gas industry.
Chief executive Deirdre Michie said: "We very much welcome the news that workers have voted to accept the offer. These are challenging enough times for our sector.
"We must all pull together in order to secure the future for our industry, which supports hundreds of thousands of jobs and is so important for helping meet the UK's energy needs."
Last June GMB members voted to accept a fresh offer from the OCA, but their Unite counterparts snubbed the deal.
After yesterday's ballot closed Bill Murray said the ballot marked an opportunity for workers and companies to move forward.
He said: "We are very pleased that members of Unite have now accepted our offer. Throughout the negotiations, the OCA has listened to the unions' concerns about the potential impact of equal time rotas on health and safety and work-life balance.
"At the same time, union officials and shop stewards understood the need to take action together to reduce costs and become more efficient if we are to prevent installations closing and jobs being lost.
"The OCA, Unite and GMB have been in continuous dialogue since the last ballot to address these concerns and reach an agreement that will benefit all. A joint working party, facilitated by independent body ACAS, was set up to look at the impact of
equal time rotas on work-life balance, health and safety, and earnings potential.
"OCA member companies have committed to monitoring and quarterly reporting on the effects on health and safety and work life balance of equal time rotas. We have also clarified the situation regarding holidays, stating that employees will be entitled to request one rotation off from work time in each holiday year and that such requests will not be reasonably refused.
"This is an extremely challenging time for the Oil and Gas sector. This result allows us to move forward together in maximizing economic recovery from the North Sea. The new agreement will be applied retrospectively with effect from 19th June, 2015."