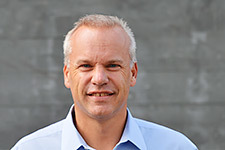 Statoil has appointed a new chief operating officer as Anders Opedal moved on to lead the development of the firm's operations in Brazil.
Jannicke Nilsson will assume her new responsibilities from next month, while Opedal will take up his new role from the middle of January next year.
Nilsson will report to chief executive Eldar Saetre and be based in Stavanger.
Meanwhile, Opedal will report to Lars Christian Bacher, executive vice president of development and production international in Rio de Janeiro.
Brazil country manager Pal Eitrheim has been appointed chief procurement officer.
Statoil chief executive Eldar Saetre said: "It's a pleasure to welcome Jannicke Nilsson as a new member of the corporate executive committee. She is a strong replacement for Anders Opedal, who
I have asked to take one of the key roles in Statoil going forward, to lead the further development of our Brazil-operations.
"Anders Opedal was appointed our first COO in 2015, and has been a driving force in our effort to improve safety and efficiency in our operations.
"He has been instrumental in establishing the COO function in the organisation, and is now ready to take on a new challenge by leading our Brazil-operations.
"After the Carcara-acquisition Brazil will be a very important future growth area for Statoil.
"Jannicke Nilsson has been a part of the COO management committee reporting to Opedal since the COO function was established. She has a strong background with experience from several senior positions across the organisation, and will be able to immediately continue the work of the COO-organisation."