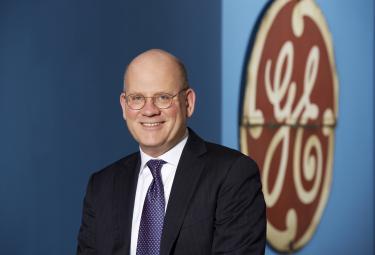 General Electric (GE) has appointed a new chief executive to replace Jeff Immelt, who will retire at the end of the year.
John Flannery, who joined the company in 1987, will be promoted from his current posting as president and chief executive of GE Healthcare.
Mr Immelt will retain the chairmanship of the company until December 31, when he will retire.
Mr Immelt led GE through a portfolio transformation, the 9/11 tragedy, the power and pension bubbles, the financial crisis and oil price dynamics.
GE nearly doubled its industrial profit during Mr Immelt's tenure and returned $143billion to investors in dividends, more than in the entire prior history of the company.
Mr Flannery has been credited with leading the turnaround of GE Healthcare since 2014, increasing organic revenue by 5% and margins by 100 bps in 2016.
He has also held senior positions at GE Equity and GE Capital, for whom he worked in South America and Asia.
Mr Immelt said: "John is the right person to lead GE today. He has broad experience across multiple businesses, cycles and geographies. He has a track record of success and led one of our most essential businesses.
"Most important are his strong leadership traits – good judgment, resilience, a learner, team builder and a tough-minded individual and competitor. He will be trusted by investors, our customers and the GE team."
Mr Flannery said: "Today's announcement is the greatest honor of my career. I am privileged to have spent the last 16 years at the company working for Jeff, one of the greatest business leaders of our time.
"He has transformed the GE portfolio, globalized the company and created a vision for the GE of the future by positioning the company to lead in digital and additive manufacturing.
"In the next few months, my focus will be on listening to investors, customers and employees to determine the next steps for GE."