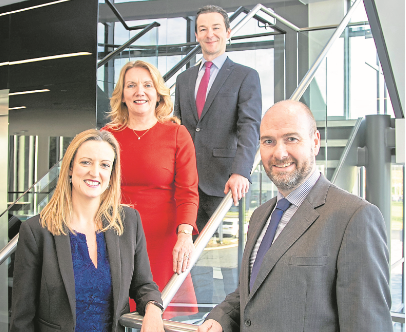 Anderson Anderson & Brown LLP (AAB) has announced the appointment of new office managing partners.
The firm said these come during a period of significant growth at AAB as it works towards ambitious plans, including achieving revenue of £40 million by 2022.
It also wants to create around 100 new jobs in its Edinburgh office and continues to expand into the London and wider international markets.
The firm said, in the last three months alone it has secured more than £3m- worth of new opportunities across these markets.
This increase has contributed to the overall growth achieved by AAB in the last 12 months, with both client numbers and fee income being up 15%.
To support these efforts Derek Mitchell will take over as managing partner of the firm's Aberdeen Office on April 1 and in Edinburgh, this role will be assumed by Lyn Calder.
Both Mr Mitchell and Ms Calder will oversee the day-to-day operations of their offices, which includes responsibility for teams of 250 and 40 respectively.
Mr Mitchell, a tax specialist, leads the firm's business advisory group and has made a significant and valued contribution to the management of the business since he joined 14 years ago.
As head of deals in the Central Belt, Ms Calder has played a key role in spearheading the growth of the firm there.
Recommended for you

M&A to provide growth platform for firms in 2021