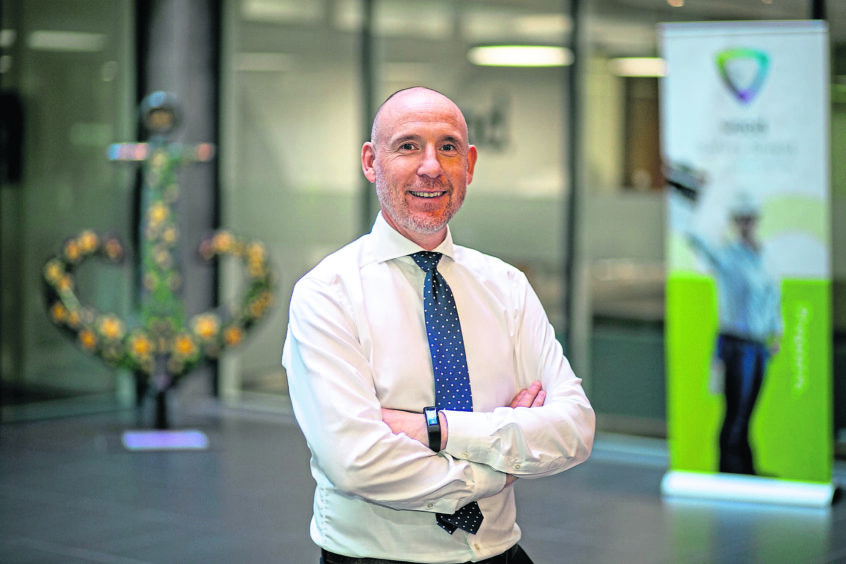 A new task group set up to champion diversity and inclusion in the UK oil and gas industry will have achieved success when D&I is "no longer talked of as an initiative", and is firmly ingrained in the sector, its chairman said.
Craig Shanaghey's vision is heartening and commendable – and not that there's anything wrong with aiming high – but there will be those who doubt whether it can be realised.
Shanaghey, whose full-time role is president of operations services across Europe and Africa at Wood, seems to be under no illusion that industry, at large, has its work cut out.
He shared some eye-opening stats to illustrate the point.
Fewer than 20% of graduates in Stem-related subjects are female, "so right away this is not just an industry problem, it's a society problem", he said.
Some 30% of engineering graduates in the UK are from black and minority ethnic backgrounds, but only 7% make it into wider industry.
Two-fifths of mothers returning to work end up in different roles or industries, according to Shanaghey.
Oil and Gas UK's most recent workforce report also makes for fairly stark reading. Just over 3% of the UK offshore oil industry's workforce are women, while only 5.5% of applications to a popular oil and gas apprenticeship scheme came from girls.
The overall gender pay gap for the sector was 24.3%, which is higher than the 2018 national average of 17.9%.
It means industry, including oil and gas, is missing opportunities to improve business performance and deal with challenges by cultivating better "diversity of thought".
Given his profile, Shanaghey's appointment as chair of the D&I task group may have led to some eye rolling, but only from those who don't know him.
Anyone who heard him speak at OGUK's breakfast event on the theme of D&I last month would have concluded that Shanaghey "gets it".
He said: "I did joke at the event that I may seem a strange choice to be the chair, but we need to turn that into a positive.
"I represent the biggest demographic group in the industry in terms of age, ethnicity and background.
"If we can educate the majority and let people like me – leaders and people in the same demographic in industry – understand the opportunities that exist, then we've got the potential to create the biggest cohort of role models and supporters."
He added: "Everyone is quick to judge you based on how you look, but everyone has got a background, a history.
"For me, what we are looking for in the task group is to get people who are passionate about the opportunities that can be created through greater D&I, because that will motivate people to want to learn more.
"That will also encourage people to be more open. It will be successful when D&I is no longer talked of as an initiative, but is more 'what we do'.
"Therefore, people will feel more open to sharing their experiences and their background. That will remove barriers for them to positively contribute to the future of the North Sea."
Shanaghey said it was statistically proven that greater diversity of thought improved businesses' performance.
"Society has a perception of the oil and gas industry and greater D&I is going to improve that, because we'll be better represented and more inclusive," he said.
"Better D&I will also lead to better safety performance. If people are having to mask their true selves, then they are not concentrating 100% on the job and are potentially less safe.
"The benefits are stark. I do not hear anyone challenging the benefits. There's a real positivity about what we're doing and a real understanding that as an industry we need to take strides forward.
"As a task group, we want to be the catalyst that brings that together. It's not going to be as easy as saying, 'here are the three or four things you need to do'. It's going to be about sharing experience and best practice and building up a culture that is sustainable."
Shanaghey, whose appointment to the task group was announced in September, said he was "really pleased" with how quickly the industry had come together and aligned on what it is trying to achieve.
The group, set up by OGUK, intends to reinforce the business case for greater D&I, establish benchmarking to demonstrate "what good looks like", and improve the image of the sector as an excellent career destination.
To help shape these efforts, OGUK is launching an industry-wide survey to build a picture of the oil and gas industry's current status, and show where it needs to get to.
The results will be presented before summer.
Shanaghey said: "A massive part of D&I is understanding where we are and where the challenges are.
"Everyone has a perception, but that's based on their own views and experiences, so the more people who engage, the more data we will have. We can then build a clearer picture.
"We want people in the group to share experiences of what's working and not working."
Shanaghey senses "a real positivity" about the task group's work and is determined to help the oil and gas industry embrace challenges, turning them into opportunities.
He does already have some idea about which areas need to be addressed. The first centres on efforts to attract the diverse talent required by the sector.
Secondly, the industry needs to work out how to ensure there are no "barriers to progress" so that people can "get on".
Getting people to "stay on" comes next, which means "retaining and maximising" the talent you've got.
Furthermore, the industry will need its champions and allies. It will look at role models and support networks that give people space to talk about what's working and what's not working.
Shanaghey said no industry was far better than any others in terms of D&I, but he acknowledged that the oil and gas sector can have a "more balanced demographic that better mirrors society".
Teresa Waddington, natural gas liquids plant manager for Shell in Fife, touched on the issue of recruitment at last month's OGUK breakfast.
Waddington said she often found herself having to "pick from a stable of horses", despite having written "a job description for a unicorn".
She said employers should target people who might not ordinarily apply and are currently "invisible".
Shanaghey feels companies can improve diversity by being a bit "braver" with the job descriptions they write and the types of questions asked during interviews.
He said: "We have to be braver on the questions and place emphasis on diversity of thought.
"The questions too often lead down one path and job profiles seem to have a particular type of individual in mind.
"If we want a more diverse team, we cannot keep using the same job profiles."
There are, of course, fears the net-zero agenda and the intense scrutiny being placed on an oil and gas industry seen by many as "dirty" will make recruitment, of all kinds, even more difficult.
Shanaghey views the energy transition as more of an opportunity than a threat, but acknowledges the oil and gas industry would be "naive" if it did not take into account current perceptions of the sector.
He said: "We can communicate an awful lot more effectively on some of the positive things we're doing to embrace the energy transition. Our industry will unlock solutions.
"From a D&I perspective, we can use that as a catalyst to embrace and encourage diversity of thought into the oil and gas industry from other industries, countries and regions.
"But we have to tell the story better about the opportunities that exist. If we can do that effectively, we can dovetail what's happening in the industry with our push for greater D&I."
Shanaghey stressed that D&I was about more than gender balance, though that is a "massive opportunity".
He challenged the industry to ask itself whether it really is providing flexible arrangements for mothers who want to advance their careers.
Recommended for you

Exclusive: Mozambique, TCRK Energy launch hydrogen work