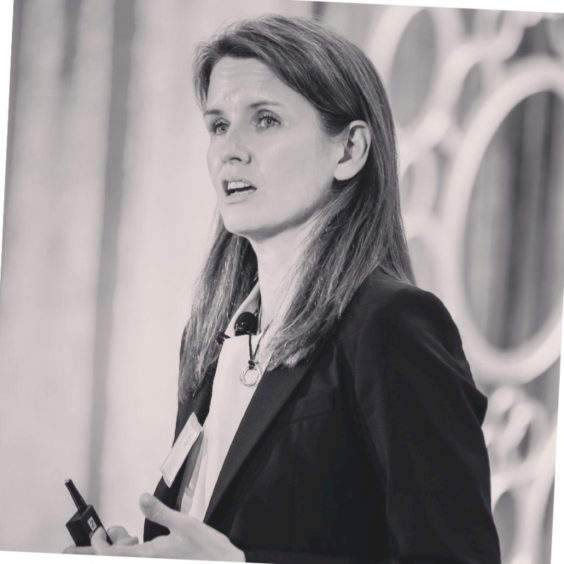 A boss at BP has described the firm's efforts to enhance its gender diversity as a "phenomenal journey".
Leigh-Ann Russell, senior vp, procurement at BP, said a third of the company's top two tiers of leadership announced this year are female.
It means BP can call upon a "plethora" of really strong female role models for young women to look up to and see how they can be successful in their career, said Russell, an engineering graduate from Aberdeen.
"We're nearly at our targets for group and senior level leaders in terms of female representation that were set five years ago and that's a phenomenal journey.
"There's always more to do but I'm really proud of the work our company has done."
Russell, who will take over as chief procurement officer next month, said it helped that BP's CEO, Bernard Looney, and his senior team were "massively committed" to diversity and inclusion.
A single-parent of a teenage daughter residing in London, Russell said the company had a "fantastic" programme for raising the profile of women in engineering careers.
It promotes career opportunities available to young women, showcasing female role models and encouraging girls to continue studying Stem subjects throughout their education.
And when women join BP, they benefit from the company's business resource groups, specifically a women's network around tackling the barriers to progress.
Other practical elements include putting a mothers' room in its Baku facility to help women resume work sooner after having children.
Ms Russell, who joined BP in 2006 as a completion engineer and in 2013 was appointed vp, technical functions, for the wells division, said the working day had been adapt to suit parents better.
She said: "In a male dominated business like drilling, we'd have had our morning calls between the rig site and the office between 6-7am.
"There's no reason to do that because these are 24 hour organisations.
"We moved all those meetings to allow parents, both men and women, to do childcare duties in the morning and we continuously review our policies and procedures."
She added: "In the US, we recently updated our paternity and maternity policy to make things easier for men and women to share childcare.
"We offer flexible working – even more so after Covid. Everyone has been working from home for three months. It's shows that's a successful strategy and we'll do more of that in future."
Recommended for you

'It's pressure you put on yourself': New mum talks life working offshore