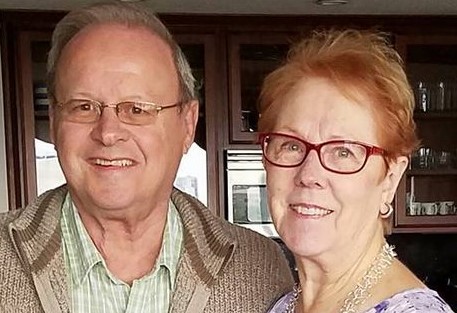 He spent many years away from his home city of Aberdeen, but when Bob Gilbert returned it was to play a key role in establishing a new home for a major international firm.
Mr Gilbert, pictured, grew up in the family home on Union Grove and first trained as an accountant with the Metropolitan Water Board in London.
Keen to travel for work, he also spent three years with the RAF in Cyprus before emigrating to the US and California.
While Stateside, Mr Gilbert found employment with Baker Oil Tools – one of two firms which would later merge to form international oil services firm Baker Hughes.
Then in 1972 he was assigned with a task that would take him back to the north-east of Scotland.
Company chiefs sent Mr Gilbert – and colleague Tem Lambke – to Aberdeen to help set up a factory for the firm's burgeoning North Sea operations.
In 1977 Mr Gilbert returned to the company's headquarters in Houston and while there he took an active part in organisations with Scottish connections.
When his adopted city was officially twinned with Grampian Region in 1979, he became a founder member – and later president – of the Houston-Grampian Association, formed to promote links with Scotland.
In 1982-83 he served as chieftain of Houston Heather and Thistle Society and was a dancer and teacher with the Houston and District branch of the Royal Scottish Country Dancing Society.
In the late 1990s he joined Continental Airlines and, at the time of his retirement, was the airline's sales and community affairs manager.
His wife Sheila also worked for Continental.
Mr Gilbert died in Houston aged 81.
He is survived by Sheila and daughters Lisa and Heather.
Recommended for you

Tourism boss revives calls for oil rig museum in Aberdeen