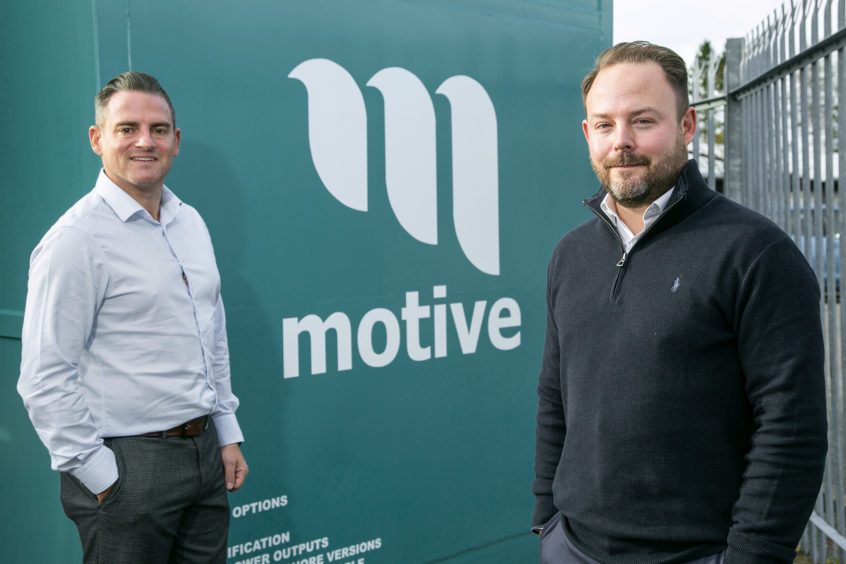 Marine equipment fabrication and rental specialist Motive Offshore Group has hired a new chief financial officer as it targets annual earnings of £20 million by 2024.
Declan Slattery, 35, has taken over the post on a full-time basis, replacing part-time finance director, Aberdeen Harbour Board director and former regional banking chief John Brebner.
Mr Slattery was previously financial director at Enpro Subsea, which he co-led through its recent acquisition by energy service group Hunting.
The Aberdeen University economics graduate and chartered accountant boasts 12 years' experience in finance roles, specifically focused on oilfield service firms.
Motive, which based in Boyndie, between Banff and Portsoy, said he came to it with a proven track record in mergers and acquisitions activity, new country entry and strategic development, having held senior positions in the UK, US and Norway.
Chief executive Dave Acton said: "He will play a major role in the Motive journey – be that acquisition, organic growth, global expansion or service diversification.
"International industry experience and an existing relationship with Motive shareholder EV (Private Equity) make Declan an ideal fit within our senior management team, and we look forward to working with him as he helps steer the company to its next level."
Mr Slattery added: "The Motive team has established a well-diversified revenue portfolio which has proved resilient in the current market.
"The synergies between us are already there, making this an exciting time for me to join the company and help to achieve the ambitious growth strategy."
Launched in 2010 by Mr Acton and James Gregg, Motive also has offices in Aberdeen, Norway, the US and Middle East.
Its 2024 target is for earnings before interest, taxes, depreciation and amortisation.
In September, the company said group turnover for 2020 was expected to hit £20m, up from £14.4m last year, with recently won contracts likely to add 15 people to its 125-strong workforce.
EV made a multimillion-pound investment in the firm last year in return for an undisclosed stake.
Recommended for you

Motive Offshore reports contract wins worth £16m since the start of 2021