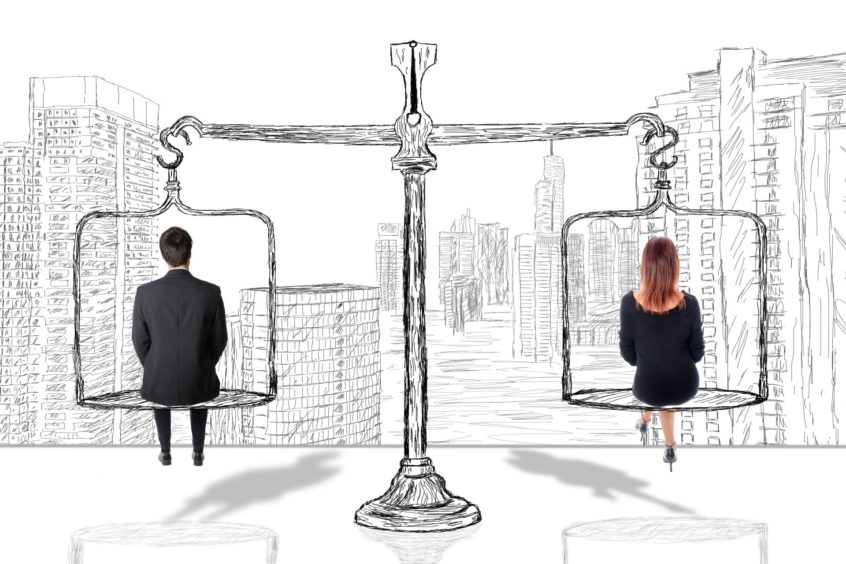 In the coverage of Chrysaor's reverse takeover of Premier Oil, the chief executive of a Tanzania-focused E&P firm with no skin in the game of that deal might not have expected to get a mention.
But the decision to select Linda Cook for the top job of the enlarged Chysaor-Premier Oil business did lead to several namechecks of Katherine Roe in the press.
That's because when Cook eventually steps into the role, she will become only the second woman CEO of a London-listed oil and gas company, after Roe, and the first at a major North Sea player.
At first, this comes across as an interesting piece of trivia, but dwell on the thought for longer and turns it into a fairly troubling observation.
It's a pretty stark illustration of something the oil and gas industry knows well – it has a problem with diversity and inclusion.
There are some indications that progress is being made and it is positive that organisations such as Oil and Gas UK and the OGTC are headed up by women.
A report by industry body Powerful Women and PwC in June showed the number of board seats occupied by women at the UK's top 80 energy companies had risen to 21% in 2020 from 16% in 2019 and 13% in 2018.
Thirteen percent of executive board seats were occupied by women – more than double last year's 6%.
However, more than a third of companies had no women on their boards at all and seventy-nine percent had no women occupying executive board seats, a situation which Powerful Women labelled "unacceptable".
Companies included in the list of 80 were either significant employers in the UK energy sector, listed on the London Stock Exchange or headquartered in the UK.
Many of the companies included in the analysis are involved in the extraction of hydrocarbons, either as an operator or a supplier of associated services.
Majors likes BP, Shell and Total feature in the study, as do energy service giants such as Wood and Hunting.
Most of those companies are probably doing reasonably well – at least enough to avoid feeling sheepish.
But there is a whole host of independent, listed E&P firms with zero or minimal female representation in the boardroom, which is problematic and anachronistic.
Cook worked for Shell for 29 years and currently heads up Chrysaor's private equity backer, US-based Harbour Energy.
She will sit in the hot seat of the UK North Sea's biggest producer once the reverse takeover goes through early next year.
On its own, her appointment won't do much to move the needle on the stats, but Roe believes it can serve as something of a tonic.
She and others were "thrilled" to read about the news and felt the headlines generated could only help highlight the issue of the lack of senior women in the industry.
Roe said the fact that Cook had the confidence to stand up and say, 'this is a role I want and I'm capable of doing it', was a real achievement for the sector.
"It can only help someone like me to be inspired for the next chapter of my career," said Roe, who was previously Wentworth's chief financial officer, having initially joined in 2014 as vice president, corporate development and investor relations.
Equally, Roe hopes the industry is heading in the right direction, but concedes substantial change will take a long time, especially without the introduction of some sort of "formal mechanism" to increase representation.
"The industry has been very male dominated so it's not something that's going to happen overnight," she said.
"We do need to be aware of that, even though we can see the direction of travel clearly going in the right direction.
"There has been a mental barrier. Women in this sector have not always had the encouragement or felt able to express their ambition in the same way men can.
"That has certainly meant a ceiling has formed at the very senior levels. I am disappointed that that's the case."
Roe, who is also a director of Longboat Energy and ITM Power, and was a director of Faroe Petroleum before its hostile takeover by DNO, said it was important to show "diversity is a good thing" for the balance sheet.
She said: "I bring a different perspective to my board and so do my other board members. That's obviously the point of having a board. It should be a diverse board where there are different perspectives.
"How much challenge is there or how many creative ideas are there around a board table if everyone has a similar background or a similar profile and is going to think in a similar way?
"I genuinely believe diversity helps businesses perform better and that is the key to this.
"It's not just a case of saying, 'we ought to have a woman or a BAME representative or someone below the age of 45'.
"For me, it's not about ticking a box. It's actually about really understanding that if you have a diverse mix of people you are going to get a better outcome."
Recommended for you

'It's pressure you put on yourself': New mum talks life working offshore