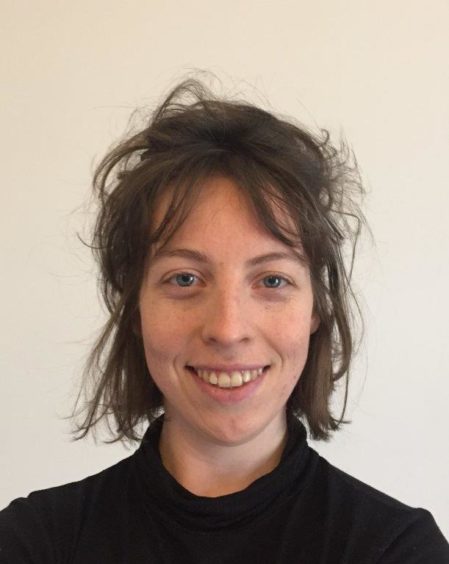 Raised on a dairy farm on the Welsh border, Sarah Lee (30) has had a desire to understand how things work for most of her life.
She was first introduced to engineering when she was searching for university courses that incorporated her love of mathematics and physics.
A classmate mentioned she was going to study aerospace engineering, prompting Sarah to research the subject and realise it was similar to what she wanted to do, leading her to become one of the first pupils from her all-girl school in Shropshire to study engineering.
Sarah said: "I was supported to be whatever I wanted at school, but when I took a career quiz I was advised to become a librarian. I was more interested in solving problems. I was fascinated by structures like the Bahrain World Trade Centre and how it was powered by wind turbines. I wanted to be part of a project like that."
In 2009 she started a General Engineering Course at the University of Cambridge and went on to specialise in Civil, Structural and Environmental Engineering.
In the third year of her studies, again prompted by a conversation with a fellow student, Sarah became aware of internship opportunities at bp. She completed a year's placement with the organisation in 2012, returning as a graduate in 2013, and has been employed by the energy company ever since.
Sarah added: "I've had eight different roles since I started at bp as I've always shown an interest in learning more about what the company is doing in different areas of the energy industry. I've worked on a geothermal project in Germany and offshore as a drilling engineer, a decommissioning engineer and a supervisory role as a night wellsite leader, on a rig in the middle of the North Sea."
Sarah is now working as a senior well engineer in bp's global team, delivering technical solutions to projects around the world.
She is also completing a climate change, carbon capture and storage course at EdX/Edinburgh University and developing skills in offshore wind to ensure she plays a part in the energy transition as bp strives to achieve its net zero ambition and become a very different kind of energy company by 2030.
Based on her own experience of having what she calls "curious conversations" with other females working in engineering roles to help shape her own career, Sarah is keen to inspire other women to pursue a future in the field.
She said: "I have been giving talks to girls, as young as those attending Brownies to school pupils in their final years of secondary education, to hopefully 'nudge' them into considering engineering.
"Regardless of their age I tell them the same thing – it's your job to set yourself up for success to do what you want. Be bold and create your own opportunities and keep being curious to find your own role models to inspire your career path."
Recommended for you

Equinor and RWE bosses take up senior posts at BP