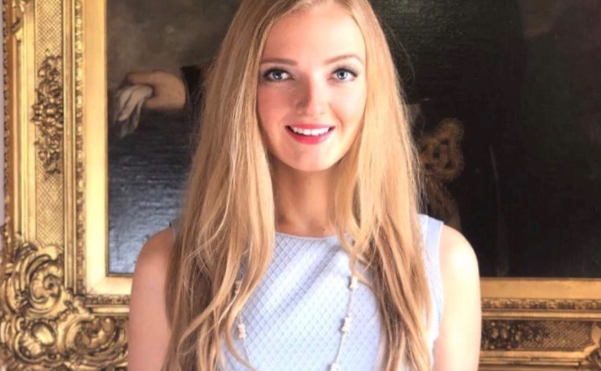 As one of three young women who have just been appointed trustees on the board of the Engineering Development Trust (EDT), Laura Steedman (27), an asset supporting engineer on bp's Clair field, hopes her own involvement with the trust will help inspire many other young women to consider a career in engineering.
The EDT is a nationwide educational charity that engages young people through STE(A)M (science, technology, engineering, the arts, and mathematics) focused experience days, projects and placements.
Despite an early aspiration of becoming a magazine editor, Laura changed her career goal after taking part in an EDT Engineering Headstart course.
She'd joined the course to fulfil a requirement of her Duke of Edinburgh Award and until then she'd little knowledge of what an engineer did. During the week-long course, she developed a particular interest in mechanical engineering after leading a group challenge to design and build a catamaran using a brick as an energy source. The team (all male apart from Laura) devised a pulley system which made the boat a self-propelled vessel.
That interest stayed with her, and 11 years later, she graduated with an MEng Mechanical Engineering with Distinction from Robert Gordon University. During her studies she'd completed work experience and internships with bp and joined the company's graduate scheme in September 2016.
"The reason I wanted to work with bp was to influence the energy transition from inside one of the biggest energy companies in the world," said Laura. "I've been upskilling myself by getting involved in energy efficiency studies and I've also joined a hydrogen committee.
"I strongly encourage women to consider a career in STEM; there are lots of opportunities to change the world for the better in this field. At the end of the day, that's what most people want in life, to make a positive contribution.
"My advice is not to listen to any self-doubt you may have; the only time you will grow and reach your full potential is when you're challenging yourself! It can sometimes be scary to step outside of your comfort zone, but it will likely also lead you to the greatest, most rewarding experiences."
Laura has maintained contact with EDT by working as a STEM ambassador and career coach. In her new voluntary role as trustee, she will provide governance to ensure success of the charity. She'll continue to contribute to EDT's programme of educational events and help ensure all EDT resources reflect the existing needs of the industry, with a particular focus on energy transition.
"The new appointments will help address the gender balance of the board, but we're also there to bring a fresh perspective and diversity of thought and I'm extremely encouraged by this," said Laura.
"I'm proof of how important EDT is an organisation. Had I not gone on that EDT course I wouldn't be working as an engineer or have international work experience in Singapore and China, so I'm really passionate about the work the organisation does."
Recommended for you

Aberdeen students decide on career after 'Girls in Energy' event