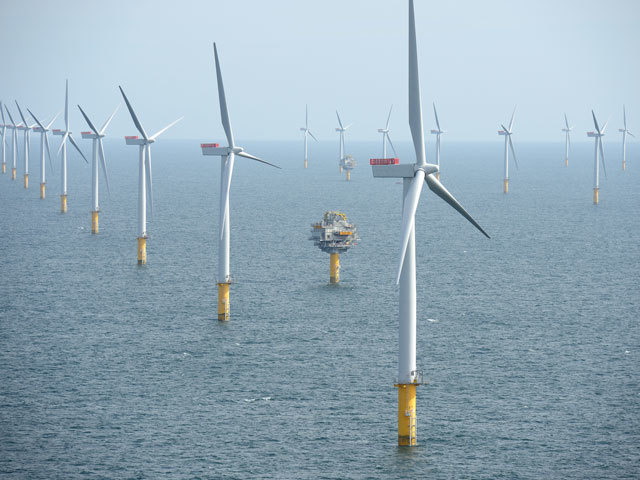 Scotland's green energy industry provides 58,500 full-time jobs, new figures have revealed.
Energy Minister Paul Wheelhouse and environmental campaigners welcomed the statistics, which show that in 2015 there were the equivalent of 31,000 full-time jobs in the low-carbon and renewable sector and a further 27,500 indirect posts.
But both Mr Wheelhouse and WWF Scotland warned UK Government policies could be damaging for the industry.
Mr Wheelhouse said: "While I celebrate the success these figures indicate for Scotland, I am under no illusions whatsoever as to what the wider effect of damaging UK Government decisions, and indecision, may be having on the sector in Scotland and the UK over the longer term and these figures demonstrate the scale of progress that continued, sub-optimal UK policies will put at risk."
The figures show Scotland has more than 13% of the UK jobs in the low-carbon and renewable energy sector.
The Office for National Statistics (ONS) data also reveals the industry across the UK generated a total turnover of £77.7 billion in 2015 – with £10.5 billion of this coming from Scotland.
In addition, more than half (52.9%) of UK turnover from onshore wind power projects came from Scotland, with this amounting to £1.5 billion
Mr Wheelhouse said: "These are impressive figures that show how the Scottish Government's focus on decarbonising our energy system has not only allowed us to meet our climate change obligations, and to have done so early, but it has also significantly boosted the Scottish economy.
"They show how large the sector was in 2015 and, with 58,500 employees and a turnover of £10.5 billion, the huge opportunity that green energy presents in generating the kind of sustainable growth from which all Scotland benefits.
"It is also telling that these statistics show a sector in rude health, and playing a growing role in our economy, just as the UK Government removed a number of key support mechanisms that have encouraged substantial growth."
WWF Scotland director Lang Banks stated: "It's fantastic to see the number of renewable and low-carbon jobs continuing to rise in Scotland. This growth in green jobs has mainly been driven by stretching government targets followed up by enabling policies and other support.
"These figures also underline the importance of onshore wind to Scotland, both in terms of our economy and in creating jobs. It's therefore disappointing that the UK Government has ended its support for onshore wind, especially if that results in these jobs figures going down in future.
"Undermining onshore wind in Scotland will make it far more expensive for the entire UK to meet its climate change obligations."
Lindsay Roberts, senior policy manager at the industry body Scottish Renewables, said: "These new figures once again clearly show the important economic impact of Scotland's renewable energy sector.
"Technologies like wind, hydro, renewable heat and solar are delivering significant levels of employment and investment across the country and it's crucial that renewed ambitions for the sector, set out in Scotland's draft energy strategy, are complemented by the right support from government, both at Westminster and in Edinburgh."
Recommended for you
X

Robert Gordon University launches online learning portal for oil and gas