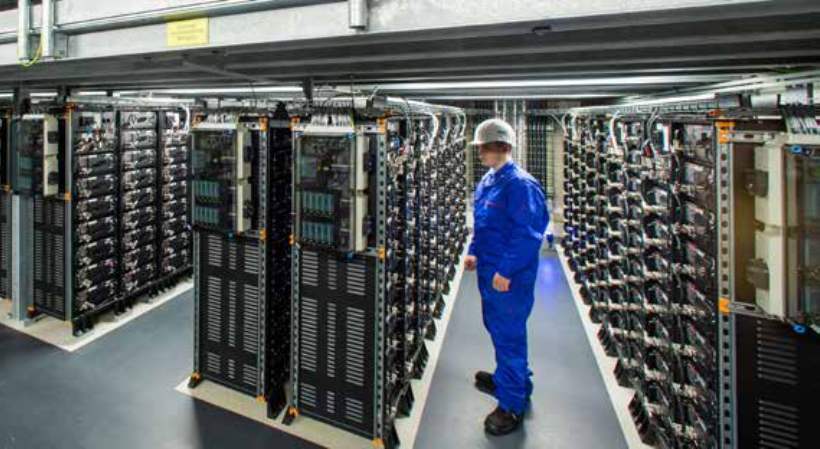 The development of battery storage could be the biggest catalyst for growth for the renewable energy sector, a new report says.
Progress in renewable power storage could help facilitate the global spread of electricity networks, according to the study by AXIS Insurance and Renewables Consulting Group (RCG).
The report, titled Energy Storage: Opportunities and Challenges, says success depends on a number of factors, including its performance in comparison to other systems, total capacity and discharge times.
Richard Carroll, global head of renewable energy at AXIS, said: "Battery storage is an exciting and transformative technology that can help the global economy better manage electricity production and storage. The international energy markets are anticipating a rapid expansion of the global battery storage sector. Applications need to be considered on a case-by-case basis to ensure technical and commercial risks are adequately considered and that a plan exists to manage those risks."
The report also looked into the physical and financial risks associated with battery storage, noting the commercial hazards associated with introducing untested technology too quickly.
Steve Freeman, director at RCG, said: "The benefit of and need for battery storage technologies is clear. But as in any rapidly maturing market, where new technologies are evolving at different rates of commercial readiness, deployment is complex and comes at a price.
"This report aims to provide stakeholders in the global energy storage market with an objective analysis of the opportunities and risks associated with battery storage so they can make an informed decision about what is right for their regions or business."
Recommended for you
X

State authorities issues fewer US rig permits, latest sign of slowdown of activity