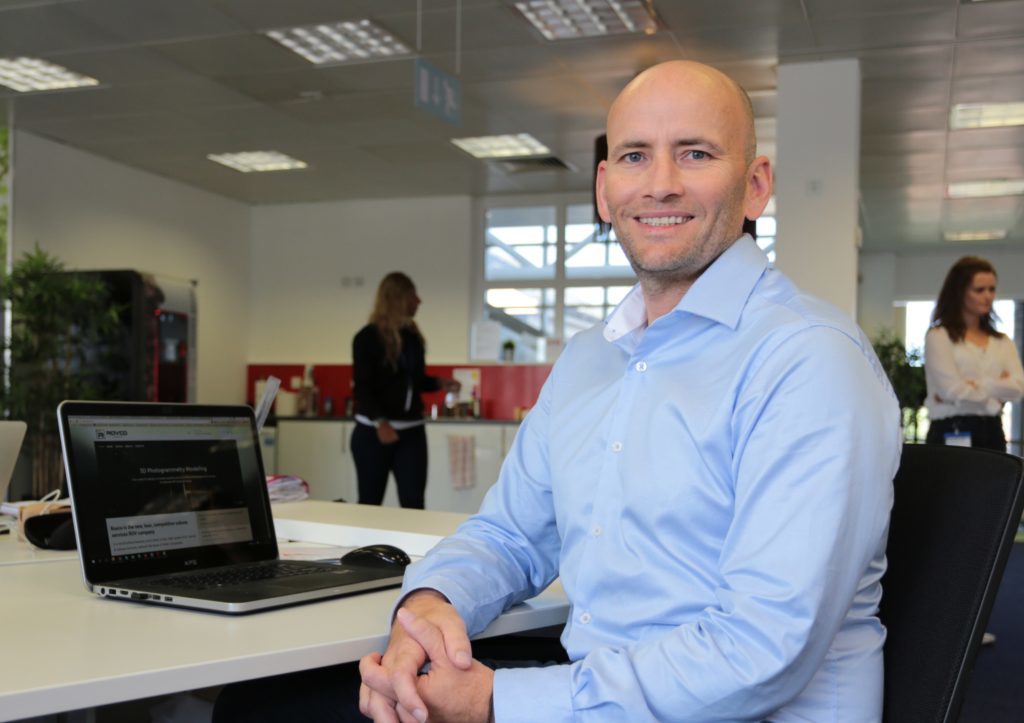 Fusing AUV and ROV 3D technology 18 months ago, subsea service firm Rovco has successfully grown into a completely different marketplace than they had first anticipated.
Purposely starting the company during the oil downturn, founder and CEO Brian Allen admits that there was method to his potential madness, but that over the last year and a half it has taken a completely different form in terms of clients.
He said: "We purposely set up during the oil downturn in order to try to grow into the offshore decommissioning market. I previously worked for Deepocean and resigned at the start of the downturn in order to start Rovco, which a lot of people thought was pretty crazy.
"People in the company were losing their positions and being made redundant. I chose to make myself redundant."
The Rovco team quickly found success with their underwater 3D modelling service, able to provide quality and usable data from smaller, less cumbersome ROVs.
When news got out about what they were able to do – and the cost Rovco were able to deliver it at – the offshore renewable energy sector came calling.
Mr Allen said: "We've hit a little sweet spot in terms of small platform delivery and really good data. We found the renewables industries incredibly receptive to our offering right from the get go.
"At the moment, we have absolutely no clients in the oil industry. Our entire growth and almost 90% of our business is offshore renewables – mostly wind, a little bit of wave.
"As a market, it's an incredibly good one to be in because it's growing quite rapidly and they are very receptive to new entrants and new technology because they're trying to find ways of reducing their cost."
Rovco has found a way to make what it does integral within a burgeoning industry, its ability to adapt proven by growing renewables contracts.
Mr Allen is acutely aware of what they've had to do as a company to get here. Despite the speed of progress, Rovco believe it is ready for anything the offshore industry can throw at it.
He said: "What we're doing is a little bit different to what everybody else is offering, we seem to have a little bit more value added that clients like.
"Literally 18 months ago it was myself and lead surveyor Joe [Tidball] and a couple of laptops in an office with a number of assets that we'd bought.
"I think it's because we managed to find a little niche in delivering better data quality from smaller ROVs. By doing that, by delivering data in an extremely usable way, we've seen that our clients love it. That's why we've been able to grow so rapidly."
Recommended for you
X

Cluff determined to find farm-out partners despite handing over reins