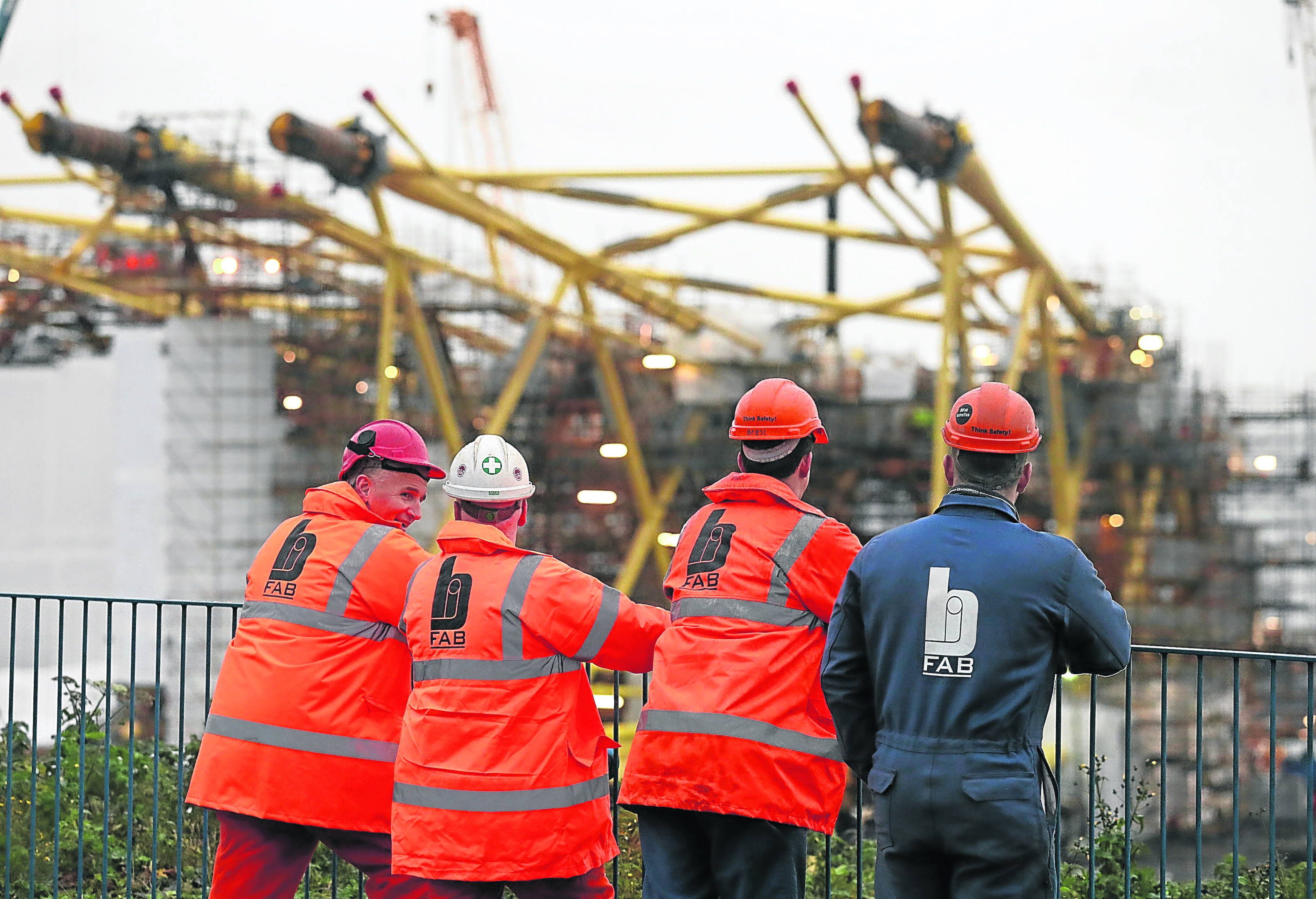 A commitment to "support" all three Scottish yards has been pledged by the Canadian owners of BiFab today.
DF Barnes, an oil and gas fabrication firm from Newfoundland, announced a "long term commitment to supporting all three yards at Arnish, Burntisland and Methil" in a statement this morning.
Concern reached crisis point last week as the core workforce of 400 and 1,000 contractors was to be cut, with only seven workers being offered part-time positions.
However, it was also revealed that 12 senior managers from the original BiFab business were to be fully retained by DF Barnes.
A DF Barnes spokeswoman said: "DF Barnes has made a long term commitment to supporting all three yards at Arnish, Burntisland and Methil. Working closely with the Scottish Government, our absolute focus is on securing new contracts that will strengthen communities in Fife and on the Isle of Lewis. We remain confident of success.
"We work very closely with union organizations in Canada and throughout North America and we encourage regular dialogue with the relevant officials. We have adopted the same approach since acquiring BiFab.
"We informed the trade unions in Scotland some months ago that, while there was a gap between projects, we would need to reduce the workforce.
"DF Barnes has considerable experience in manufacturing, machining and fabrication of complex offshore structures and systems worldwide. We believe that the high quality skills of Scotland's workforce have a critical part to play in our development, but we need to maintain a laser sharp focus on attracting new orders in order to secure everyone's future."
With DF Barnes blaming a significant gap between contracts as the cause of redundancies, today's statement will bring hopes of new possibilities on the horizon.
DF Barnes revealed last month that it was in "active discussions" with the proposed Moray (East) Offshore Wind Farm in the Moray Firth and the Neart Na Gaoithe project in the outer Firth of Forth.
BiFab, which employed 1,400 workers, was saved from administration late last year by a Scottish Government loan of £15million to ensure they could meet their commercial commitments and meet contract deadlines.
The Fife-based engineering firm had been working on significant renewables contracts in the outer Moray Firth and a multi-million agreement with the Beatrice Offshore Wind Farm.
A Scottish Government spokesperson said: "We are in regular contact with BiFab – including a meeting between Ministers and senior representatives that took place this week.
"We have made a long term investment in the company, however we do not participate in operational management decisions.
"It was clear at the point new ownership was secured that conditions would remain challenging for the yards and new contracts would have to be won to secure future work. The workforce played a major role in securing new investment for the yards and the prospect of securing future contracts which DF Barnes is working toward.
"We have confidence that everything possible is being done to secure new contracts and restore employment to previous levels."
Recommended for you
X

Perenco launches Tyne decommissioning programme