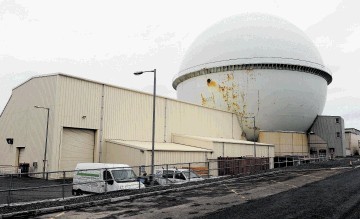 Ongoing nuclear decommissioning work at Dounreay has boosted sales at Babcock International.
The FTSE-100 firm, which also owns Bond Offshore Helicopters, added that its profit margins in its mission critical services (MCS) division which contains the helicopter business, has been "broadly" maintained, it said.
This was despite "challenging conditions in the oil and gas sector" having an impact on its operations in the North Sea and Australia, it said in a half year results statement.
Babcock-owned Bond, which the engineering support services giant acquired in a £1.6billion deal last year, is the only of the three main North Sea helicopter firms not to have made cuts in the number of its pilots in response to the oil price crash. Both CHC Helicopter and Bristow Helicopters have launched consultations on staff cuts affecting up to 180 positions in recent months.
Babcock said its support services division, which includes its nuclear business, was the "largest contributor" to growth in the period, with revenues up 30%.
The company owns Cavendish Nuclear, which controls the joint venture overseeing the decommissioning process at the Caithness nuclear facility, Dounreay Site Restoration ltd. Other partners in the firm include US firms CH2M and URS – the builder of the Kennedy Space Centre, now owned by US industrial giant Aecom.
Babcock said that the decommissioning contract at Dounreay, which started in 2012, has "grown in scope", with its share of around £250million of new work transferring nuclear fuels to Sellafield awarded in the six months to 30 September 2015.
Its joint venture, the Cavendish Dounreay Partnership, also achieved "significant milestones" including a move to active commissioning of an encapsulation plant for low level nuclear waste, as well as the transfer of the first waste packages into underground disposal vaults which is said was a "significant step towards site clearance".
Its MCS division won new contracts and extensions worth around £275 million in the period. .
Recently its Bond Air Services successfully renewed and enhanced three air ambulance contracts, it added.
The company also hailed the completion of subsea modules for BP's £3billion Quad 204 development West of Shetland.
It said it was in the "early stages of work" on an offshore substation platform for E.ON's offshore Rampion windfarm off the Sussex coast.
It said: "Building on the success of our commercial marine operations, the division continues to pursue selected opportunities in the energy sector which meet our internal risk criteria and hurdle rates."
The firm hailed a "record" order book of £20billion and said it would benefit from further government outsourcing in the military after Britain confirmed its defence plans for the next five-years.
Babcock, whose single-biggest customer is the Ministry of Defence (MoD), said it believed the government would look to outsource more maintenance, planning and logistics work.
Chief executive Peter Rogers, said: "Babcock has maintained its record of strong growth in revenue, profit and earnings with continued robust cash generation and conversion. Our sector leadership positions, excellent track record and operational scale enable us to continue to capitalise on healthy levels of demand in established and new markets, in Britain and overseas.
"Our order book remains at a record level and gives us excellent visibility of future revenues, whilst our replenished bid pipeline provides further opportunities for long-term growth. The board therefore remains confident that we will continue to make good progress and that our full year results will be in line with our expectations."
The firm's half-year pretax profit rose 7% to £146.3million pounds and said it was on track to meet expectations for the full year.
Recommended for you
X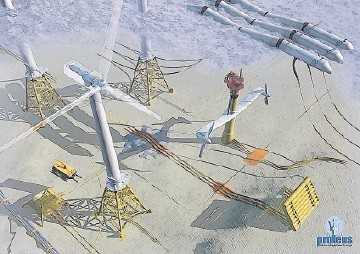 Green bank highlights scale of its investment in renewables