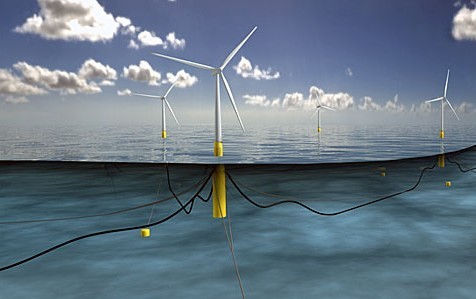 German engineering giant Siemens will supply five turbines for the world's largest floating wind energy project off the coast of Peterhead.
Siemens helped Statoil prove the concept at the first full-scale floating wind project, Hywind Demo, off the coast of Norway six years ago.
The Munich-based engineer will deliver the turbines, which are to be assembled in Norway, for the 30 megawatt, £180million Hywind Scotland project.
Last month, the Scottish Government granted Statoil a marine licence, to erect five 600ft turbines tethered to the bed of the North Sea, 15 miles from Peterhead.
Morten Rasmussen, head of technology at Siemens' Wind Power and Renewables division, said: "We are proud to once again be on board the floating wind project with Statoil, and to apply the experience we gained with the first full scale floating turbine.
"Hywind Scotland is another pioneering project and has the potential to become a trailblazer for future floating wind projects."
Recommended for you
X

CMA highlights competition concerns in North Sea oil and gas industry