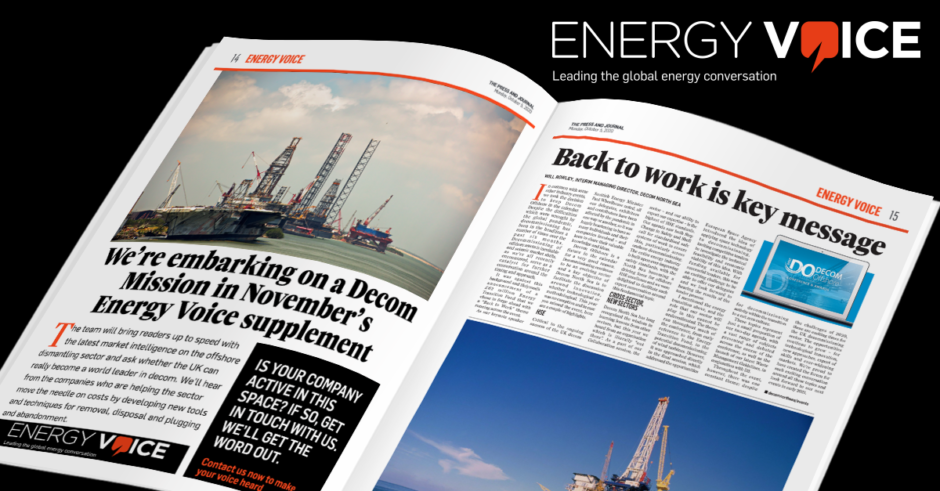 Energy Voice's print supplement is a renowned platform that brings news, opinion, analysis and debate through editorially led content from the energy capital of Europe – Aberdeen.
The Press and Journal has been delivering news since 1747. For more than 18 years the Energy Voice monthly supplement has been circulated along with the P&J. With more than 41,600 copies sold per day there is no better selling regional newspaper in the UK.
Via our print supplement we'll help you speak to the right people in global energy, bringing your expertise to the forefront of the conversation right now. We know our audience and work with brands to create content that engages, educates and entertains them every single day.
Energy Voice Upcoming Editorial focus:
November editorial focus: Decommissioning – We ask sector experts whether the UK truly can crack the global decom market.
December editorial focus: A Year in review – Phew, what a 12 months that was! We'll try to make sense of a roller coaster year for the energy sector, as well as looking ahead to see what 2021 has in store.
If you would like to feature in our upcoming supplement and with a 25% discount on any new marketing campaign, start the conversation. Fill in the form below to set up a fact-finding call: