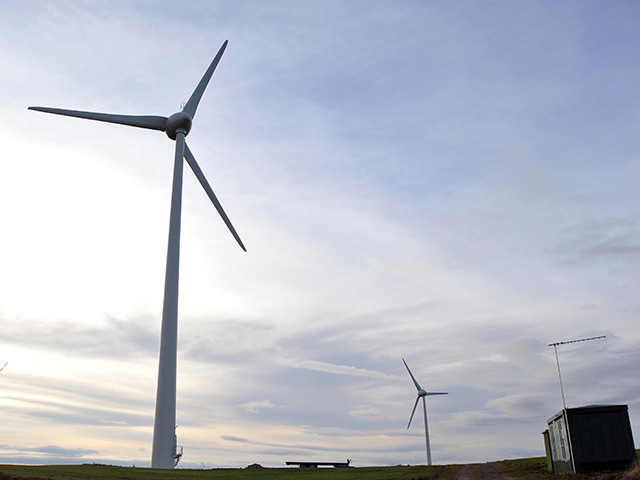 Plans have been unveiled for a windfarm in Cornwall which could become the first in the UK to operate without government susbsidy.
Good Energy said new proposals for the Big Field windfarm means it could be funded solely from the income generated by electricity.
Last year the government announced an end to subsidies for onshore windfarm s in the UK.
The company also plans to open up the project near Bude to investment from people in the area, which could make it the largest community-owned windfarm in England.
Good Energy chief executiveJuliet Davenport said: "This is a bold and innovative response to the challenges laid down by Government to the renewables industry since the election last year.
"This project will give local people the chance to show their support for renewable energy, and all the benefits it brings both locally and globally, by investing in their own wind farm".
Following the general election last year, the UK government said it would end subsidies for onshore windfarms from next year.
Energy Secretary Amber Rudd said new onshore wind farms could still be built in the UK, but only on a zero-subsidy basis.
The government also introduced new planning rules to ensure wind turbine proposals would only get the go-ahead if they had the clear backing of the local community.
Good Energy said a revised design for the Big Field windfarm could boost its energy output by up to 50% without increasing the maximum height of the turbines.
It means the 11-turbine windfarm could generate enough power for more than 22,000 homes and pay back the costs of development and construction without the need for subsidy.
Recommended for you

Woodside boss makes blunder with East Timor LNG comments