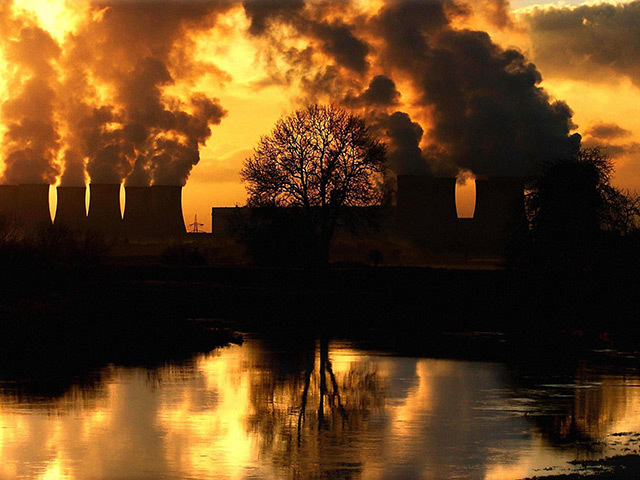 Wood from forests "teeming with wildlife" in the US is being burned for electricity in the UK, conservationists have claimed.
Wood pellets are being sourced from hardwood forests in North Carolina, part of the North American Coastal Plain which was recently declared the world's 36th "biodiversity hotspot".
The forests provide habitat for wildlife including bald eagles, black bears, flying squirrels and Venus flytraps, as well as clean water and flood protection services for local communities, the RSPB and American conservationists Dogwood Alliance said.
The groups said demand for biomass pellets is helping drive clear-felling of woodlands, and raised concerns over UK bill-payers paying green subsidies for a power source which they say may be more polluting than coal.
But the biggest user of wood pellets for energy in the UK, Drax, which sources wood pellets from North Carolina forests to burn in its North Yorkshire power plant, said the claims by the conservationists were "false".
The woodlands are working forests which were primarily being cut down for timber, and biomass pellets played only a very small role in the region's forestry industry, it said.
Drax sourced 3.2 million tonnes of pellets from the US last year, a little over half its total demand, but says there are large volumes of low value forestry by-products such as sawdust, branches and poor quality trees which would go to waste.
At recently harvested sites in the region, which saw trees around 30 to 70 years old being cut down, around 5% to 25% of the wood was going to wood pellets and the forest was already beginning to regenerate, the company said.
But Matt Williams from the RSPB, who recently visited North Carolina, said: "The impact is very clear, literally sometimes on one side of the road you've got a beautiful hardwood forest teeming with wildlife, birds and reptiles and plants and mammals.
"On the other side of the road, in some places we knew were directly linked to bioenergy, that really rich habitat has been taken away.
"We also know these forests when they are cut down, they dry out and don't regrow very quickly and wildlife has to go elsewhere or disappear.
"They also provide really important services for filtering water, for storm protection, for holding water from flooding. If they have been cut down they no longer provide these services.
"These services are just as important to people as to wildlife."
Adam Macon, of Dogwood Alliance, said hardwood wetland forests, some of which are more than a hundred years old and much of which were no good for timber, were being cut down.
He said sourcing wood for biomass from such woodlands "is not good for the climate, forests or the surrounding coastal communities that rely on these forests for fresh water and storm protection".
The environmental groups raised their concerns in the face of potential increases in burning wood fuel for electricity both in the UK and Europe and in the US.
A UK Government report looked at what could happen if demand for biomass increased and found that under different scenarios for how wood pellets could be sourced, burning them could create lower carbon emissions than coal – or be more polluting.
A spokesman from Drax said: "Drax only sources low grade wood from long-established working forests that grow back and stay as forests.
"They exist to provide material for local solid-wood based industries such as construction and furniture. We only use material they cannot and which might otherwise be left behind.
And he said: "Compared to coal, the sustainable wood pellets we use reduce many air pollutants and cut carbon emissions by over 80%.
"As a result Drax is now a significant renewable energy generator and playing a key role in helping the UK hit its clean energy targets."