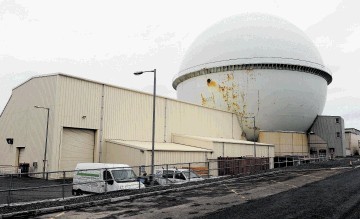 Highland MP Paul Monaghan has referred the UK Government's plan to transport nuclear waste from Dounreay to the United States to the European Commission.
He has written to its president, Jean-Claude Juncker, claiming the arrangement contravenes the Euratom Treaty.
Signed in 1957, it established the European Atomic Energy Community as a way of coordinating member states' research programmes for the peaceful use of nuclear energy.
It also guarantees high safety standards and prevents nuclear materials intended principally for civilian use from being diverted to military purposes.
The SNP's Mr Monaghan said the Savannah River site in South Carolina – where 700kg of highly enriched uranium (HEU) is to be sent – was originally established to refine nuclear materials for deployment in weapons.
In his letter to Mr Juncker, the Caithness, Sutherland and Easter Ross MP, wrote: "I respectfully suggest these planned shipments are in contradiction of the Euratom Treaty.
"Specifically, the planned transportation of these fuels will be by air over populated areas and there is genuine cause to believe that the shipments represent a diversion of civil nuclear materials for military use."
But the government's Department for Energy and Climate Change (Decc) rejected his claims, insisting the move meets "international legal requirements and is covered by an international agreement which requires that the material is used for peaceful means".
A Decc spokesman added: "This transfer represents a significant milestone in achieving our goals of consolidating all our nuclear material in one secure location, while reducing our overall stock."
A government source confirmed the material in the UK is subject to Euratom and International Atomic Energy Agency (IAEA) verification.