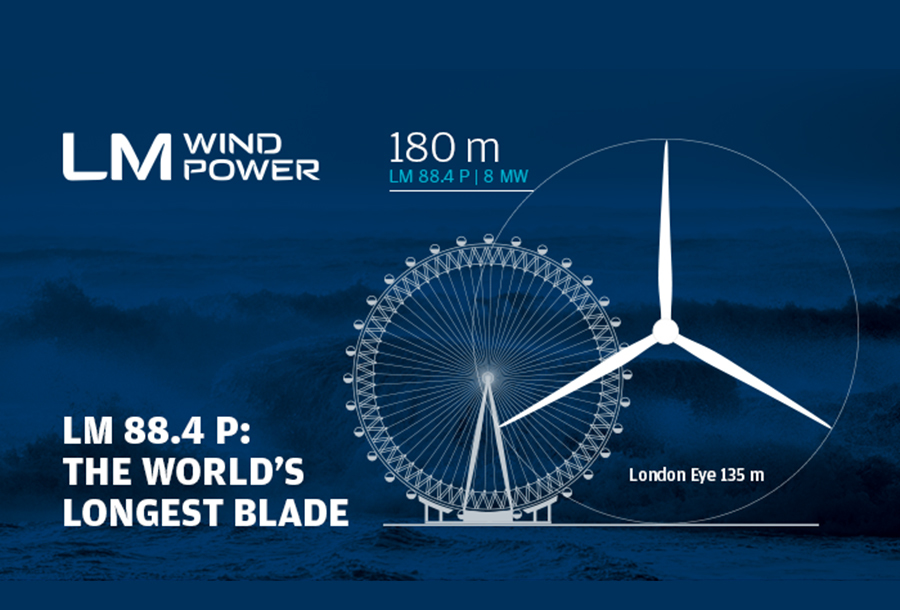 The world's longest wind turbine blade has been unveiled by LM Wind Power at its manufacturing centre in Denmark.
The blade – the LM 88.4 P – measures, you guessed it, 88.4m – about the length of a football pitch.
Powering an 8 megawatt offshore wind turbine – the rotor is the 'motor' for one of the largest mechanical structures on earth.
It has been specifically designed for Adwen's AD 8-180 wind turbine model, with 8MW nominal capacity and a 180m rotor diameter, capable of moving at a top speed of 186mph, LM said.
One set, of three blades, is capable of powering around 10,000 homes. Ten will power a city claims LM Wind Power.
The rotor will be tested in Aalborg, Denmark, before commercial production, which could be as early as 2018., LM spokesman Christopher Springham said by phone.
The LM 88.4M P may not hold the record for long. the company is already promising it can and will build bigger blades.
Recommended for you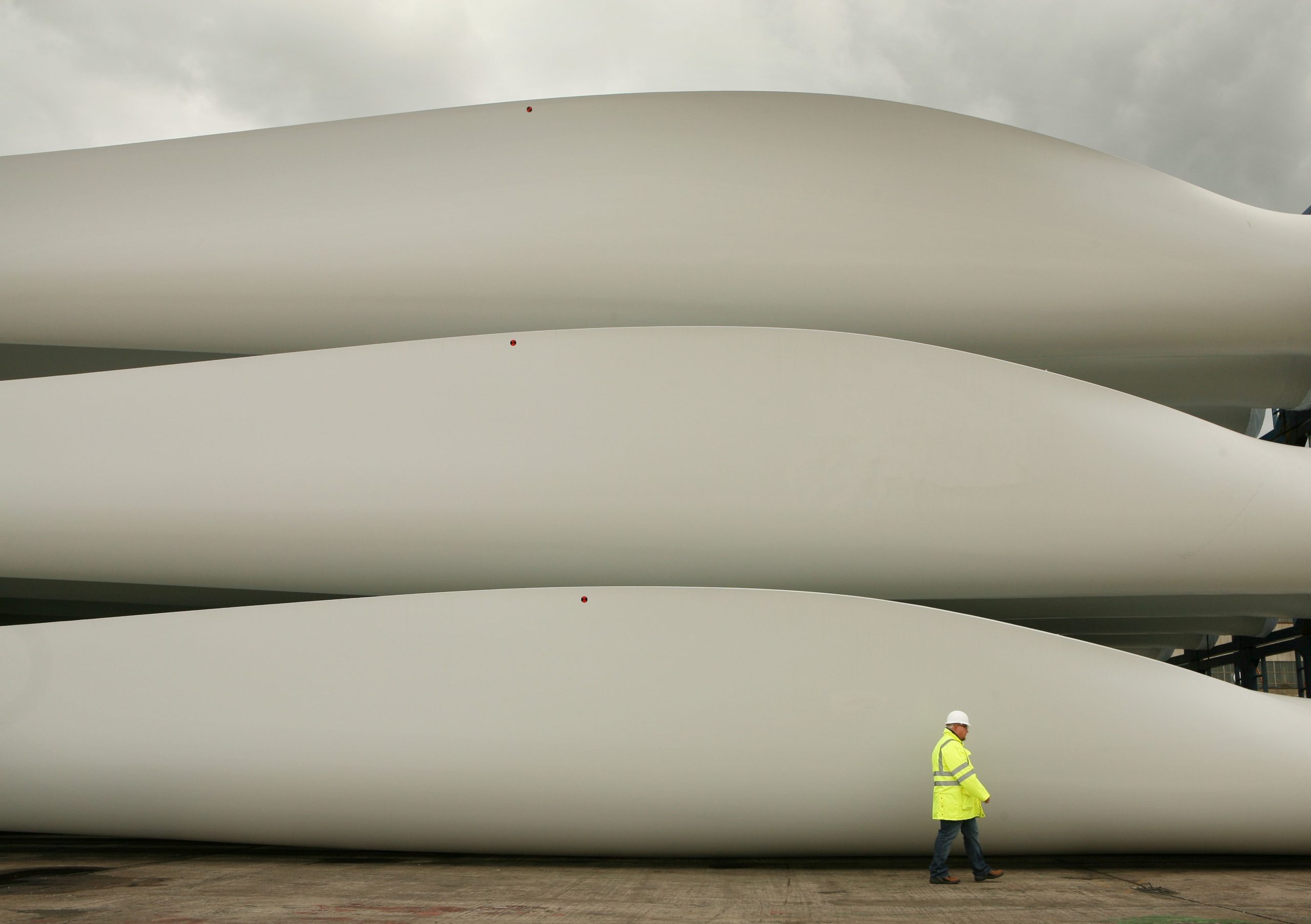 Recycling of turbine blades 'golden opportunity' for supply chain, says report