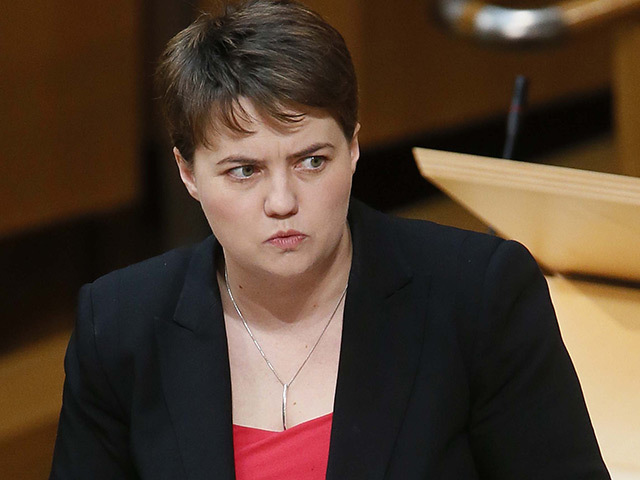 The Scottish Government should use the UK Brexit negotiations to boost Scotland's presence around the world rather than a platform for another independence referendum, according to Ruth Davidson.
The Scottish Conservative leader will call on the SNP to expand the government's international enterprise network as the Westminster develops its own trade deals following the Brexit vote.
In a speech in Edinburgh, Ms Davidson will say Scotland can do better than a single Scottish Development International (SDI) office for the whole of South America, for example.
She will urge the Scottish Government to adopt Tory policies to support economic growth rather than resurrect its campaign for independence.
In advance extracts of her speech, Ms Davidson said: "We now need a new type of government in Scotland. One which no longer sees every issue through the prism of independence and the constitution.
"But one 100% committed to the job in hand. It's time we had a government that got back to the day job."
Alongside the expansion of SDI, Ms Davidson will back the creation of a new Sustainable Energy Innovation Centre, as proposed by trade body Scottish Renewables, and call for an acceleration in the roll-out of superfast broadband.
She added: "I want to see more ambition from the Scottish Government.
"The kind of ambition that will help Scottish businesses as they break into new markets, drive up productivity and get ahead of the curve when it comes to harnessing new technologies.
"The kind of ambition that will see Scotland capture and keep a competitive edge.
"That doesn't mark Scotland down as the highest-taxed part of the United Kingdom when income tax powers come in next year.
"That gives businesses a break by bearing down on the bills they pay – by freezing current rates.
"And that understands that ambition and success can only be built on firm foundations – as a strong nation within the United Kingdom."
Recommended for you

Grid charging reforms would achieve 'lasting-legacy' from COP26, says trade body