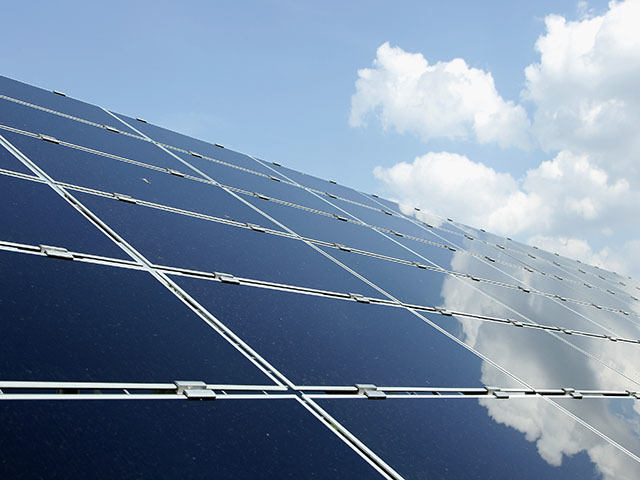 The Government's stance on renewable energy has again come under fire as MPs protest about a potential hike in business rates.
Rates on commercial rooftop solar installations could be eight times higher as of April next year, MPs claimed in the Commons.
The Government proposes to end an exemption for small solar panel installations and charge business rates on them – prompting outcry from the industry.
Tory Kevin Hollinrake, MP for Thirsk and Malton, said concern had been expressed to him by Kingspan, one of the world's largest renewable energy companies.
Industry and energy minister Jesse Norman told his Tory colleague the decision had been made by the independent Valuation Office Agency.
He added, though, that discussions were ongoing and he would meet with Mr Hollinrake and Kingspan to discuss the issue.
But Labour framed this as another attack on the sector, with the Government having recently cut support for domestic solar and wind power schemes.
This included a 65% cut to the feed-in tariff, as well as scrapping the Government's flagship Green Deal project to boost energy efficiency in homes.
Labour MPs reeled off statistics which appeared to show the impact of these measures.
Gill Furniss (Sheffield Brightside and Hillsborough) said a PwC report published in July showed nearly 60% of companies were looking to diversify away from solar, and nearly 40% were considering abandoning solar altogether.
Alan Whitehead (Southampton, Test) also questioned the impact on schools, which could be hit by the hike in business rates.
Shadow energy minister Barry Gardiner added that there had been a 93% drop in solar installations this year, after the cut in subsidy to the feed-in tariff.
Mr Gardiner added: "An eightfold increase in the proposed business rates – it would appear the next attack on solar renewables is already being planned.
"Can the minister confirm whether it is by incompetence or by calculation that changes to grid charges put forward by the regulator, to end the unfair advantage to highly polluting diesel
generators, will in fact impact on small scale renewables like solar."
Mr Norman, though, said solar power had been "a real UK success story" with almost 11GW of capacity now installed.
He added: "It's appropriate now to allow for a period of stability, following the changes made to protect consumer bills.
"I think it's widely understood that the sector needed some changes to the feed-in tariff, because the effect of them was to hit consumers very hard in the pocket.
"These charges are paid by consumers."
Recommended for you

Aberdeen-based Orka harnesses sun power to aid net zero goal