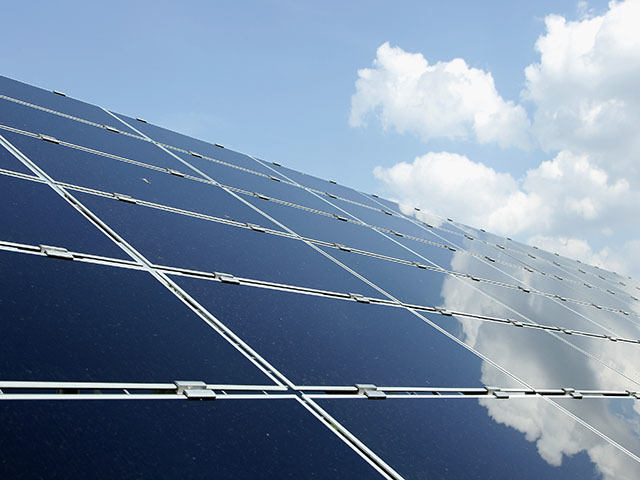 A bungled Aberdeen City Council deal to fix solar panels to public buildings could end up costing taxpayers more than £500,000.
The council has already shelled out £275,000 after the energy systems had to be switched off due to fire fears – and then the company involved had to be paid for loss of earnings.
But it emerged yesterday that the bill could be far higher because 40% of the panels remain turned off. A full probe has now been ordered into the "completely unacceptable" debacle.
The council entered into an agreement with Mark Group Ltd and Our Generation Ltd for the supply and installation of photovoltaic (PV) panels to 72 local authority buildings. Under the deal, signed in April 2012, the council had an obligation to pay loss of generation income to Our Generation Solar.
But this meant the council had to compensate the firm when the systems had to be switched off due to health and safety fears.
Yesterday, the audit committee heard 40% are still switched off with "thermal events" reported including fires. Members decided to order the probe into how the deal had been entered into ahead of a report being prepared for next week's finance committee.
Legal officers will also scrutinise the details – with a council source hinting legal action could follow.
When approved in 2011 by the previous administration it was predicted that the authority's fuel bills would be slashed by £100,000 a year.
Stephen Booth, senior service manager asset manager, told the committee the decision to enter the deal had been made by "senior officers", with around 60% of the purchased panels currently operational.
The Mark Group has now gone into administration, resulting in the debate coming to the committee.
A report read: "As a result of the Mark Group entering administration there are legal and financial issues that require to be resolved which may result in a further claim for loss of generation which will require to be evaluated.
"It is therefore suggested that a future report is submitted to the (finance) committee with an action plan to mitigate any further contractual payments towards loss of income to Our Generation Solar."
Labour finance convener Willie Young said: "Every minute of every day these panels are potentially costing the taxpayer money.
"There is a worry that the costs could escalate up to half a million so we need clarity and transparency on what went wrong."
SNP finance spokesman Graham Dickson said: "I think today raised more questions than answers and it's essential we launch a deeper investigation."
Liberal Democrat committee member Martin Greig said: "I would like to see an explanation that will clarify how this major decision was made without councillors made aware until a very late stage."
Audit convener Stephen Flynn said: "The situation we find ourselves in is obviously completely unacceptable."
Eben Wilson of the Taxpayer Scotland campaign group said: "The zeal to be seen to be green has clearly overturned common sense and due diligence.
"Taxpayers do not want to be parties to risks with their hard-earned money.
"Financial risks are for companies who fund losses from their own resources, not our public service providers.
"Many people in need will have lost out to a corporate energy supplier when funds are spent on dealing with this mess. This sort of ineptitude makes a farce of any claim that councils can promote fairness and equality. "
Our Generation Solar, registered in Brighton, could not be reached for comment.
Recommended for you

BP invests $13.6m in Australia solar company