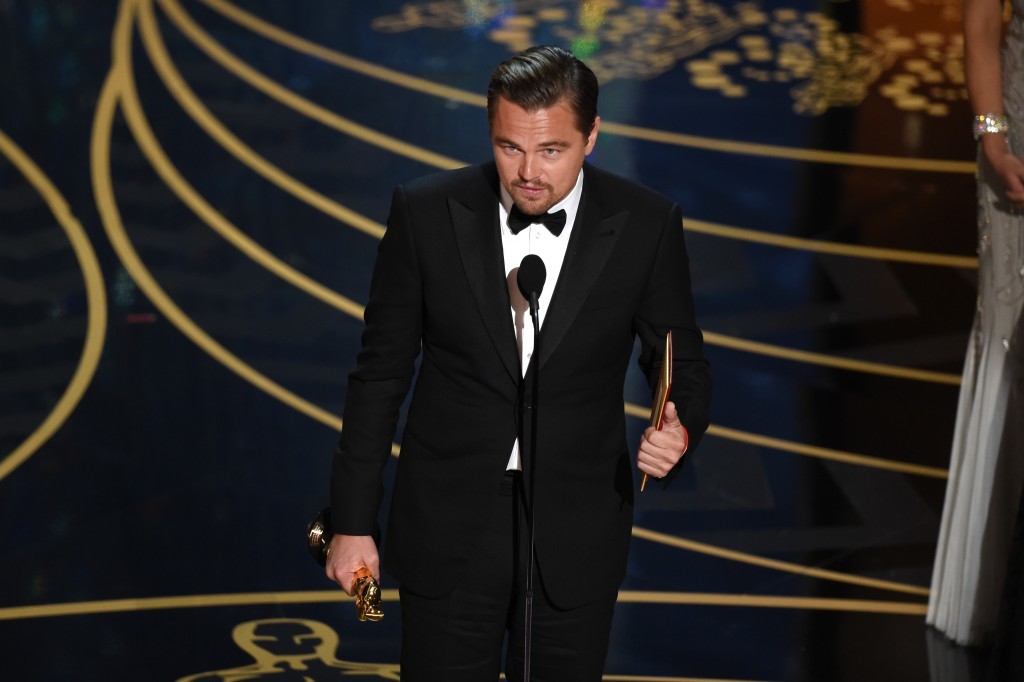 Leonardo DiCaprio has met Donald Trump to discuss how jobs centred on preserving the environment could boost the US economy.
Terry Tamminen, chief executive of the Leonardo DiCaprio Foundation, confirmed the meeting at Trump Tower in New York City.
He said the pair gave a presentation to Mr Trump, his daughter Ivanka and other members of the president-elect's team on how focusing on renewable, clean energy could create millions of jobs.
"Today, we presented the president-elect and his advisers with a framework – which LDF developed in consultation with leading voices in the fields of economics and environmentalism – that details how to unleash a major economic revival across the United States that is centred on investments in sustainable infrastructure," Mr Tamminen said.
"Our conversation focused on how to create millions of secure American jobs in the construction and operation of commercial and residential clean, renewable energy generation."
The Oscar-winning actor has been a strong advocate for fighting climate change and preserving wildlife, and his recent documentary, Before the Flood, addresses the peril the world faces because of climate change.
DiCaprio had previously met Ivanka Trump and presented her with a copy of the film.
The meeting with Mr Trump's team lasted about 90 minutes. The actor also gave the president-elect a copy of the documentary, and Mr Trump reportedly promised to watch it.
Mr Tamminen, who was secretary of California's Environmental Protection Agency under former governor Arnold Schwarzenegger, said Mr Trump was receptive and suggested they meet again next month.
"We look forward to continuing the conversation with the incoming administration as we work to stop the dangerous march of climate change, while putting millions of people to work at the same time," said Mr Tamminen.
The meeting came after word got out that Oklahoma attorney general Scott Pruitt, a climate-change denier whose policies have helped fossil fuel companies, is expected to be announced as Mr Trump's pick to lead the Environmental Protection Agency.