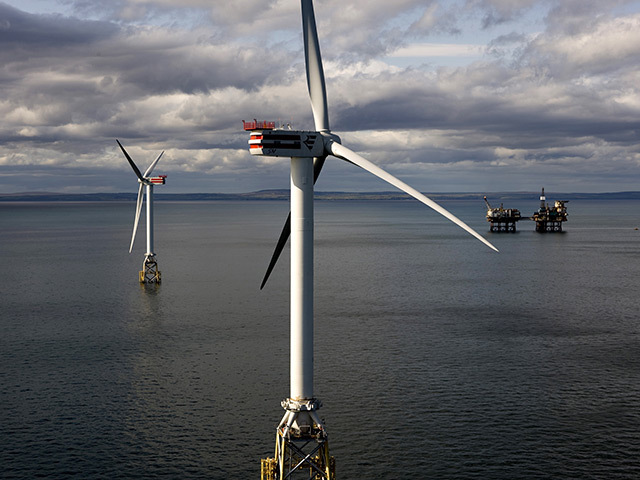 Two buildings in Wick's Lower Pultneytown are to be turned into an operations and maintenance base for Beatrice Offshore Windfarm Limited (BOWL).
The base will house a new team of around 90 long-term employees, ranging from offshore technicians to office administrators, needed to support the wind farm.
Planning permission for the work on the properties, first developed by renowned Scottish engineer Thomas Telford in 1807, has been granted by Highland Council and work is expected to start early this year.
BOWL said it would carry out a "sympathetic" restoration of the buildings as part of its £10m investment in the Caithness town.
Steven Wilson, BOWL project manager, said: "For a project of this scale we wanted to ensure that we bring benefits both to the communities that we work in and to the Scottish and wider UK supply chain.
"We have been delighted by the support that the Wick community has shown towards our plans for the Telford buildings. I know that we are going to create a lasting legacy for the town in the redevelopment and the creation of jobs to help keep the Beatrice blades spinning and supplying the sustainable energy people need."
Owners SSE, Copenhagen Infrastructure Partners and Red Rock Power Ltd were given the go-ahead for the construction of the £2.6bn BOWL project in May last year. The project will be one of the largest private investments ever made in Scottish infrastructure.