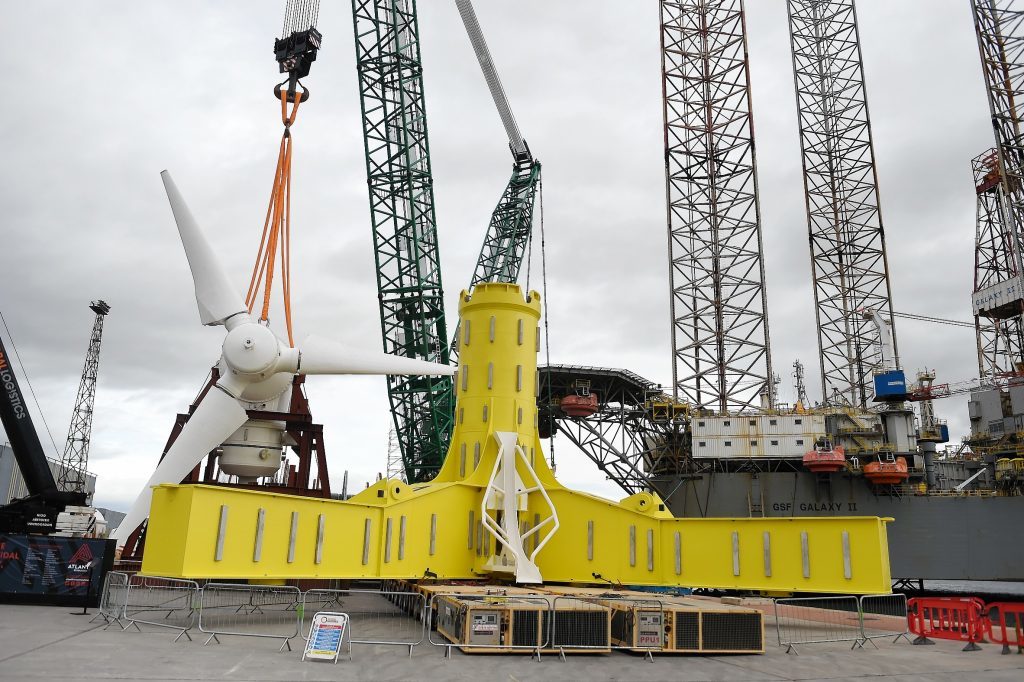 Tidal power firm Atlantis Resources is forming a new internal division to serve the wider water-based renewable energy sector.
The company said the move was part of a diversification strategy to "leverage" skills and experience it had gained over a decade in developing the MeyGen tidal generation project in the Pentland Firth.
Based at Atlantis' Edinburgh headquarters, the new division, named Atlantis Energy, is expected to be launched by the end of the first quarter of this year.
Atlantis chief executive, Tim Cornelius, said: "We have developed an exceptional project origination and development team at Atlantis over the past 10 years.
"The lessons learned and the skills developed during the progression of MeyGen and our entire tidal portfolio have a direct application in power projects that involve water, especially salt water.
"We are aiming to establish ourselves as one of the world's leading developers of wet renewables, and to be the partner of choice for infrastructure funds seeking to invest in interconnectors, tidal barrage, pumped storage, floating offshore wind and, of course, tidal stream projects."
The company said while Atlantis Energy would have a "global remit," it will initially focus on several "near-term" opportunities in the UK and Europe.
Earlier this week the second phase of the MeyGen project, known as Project Stroma, was awarded a £17.6million grant from the European Commission's Horizon 2020 programme. The funding will go towards foundation construction for the new development adjacent to the first phase, which began generating electricity last year.
Mr Cornelius added: "Atlantis has made great strides over the last 12 months and diversifying into aligned areas will allow us to grow our company in partnership with investors who want to access our unique energy development experience and expertise."