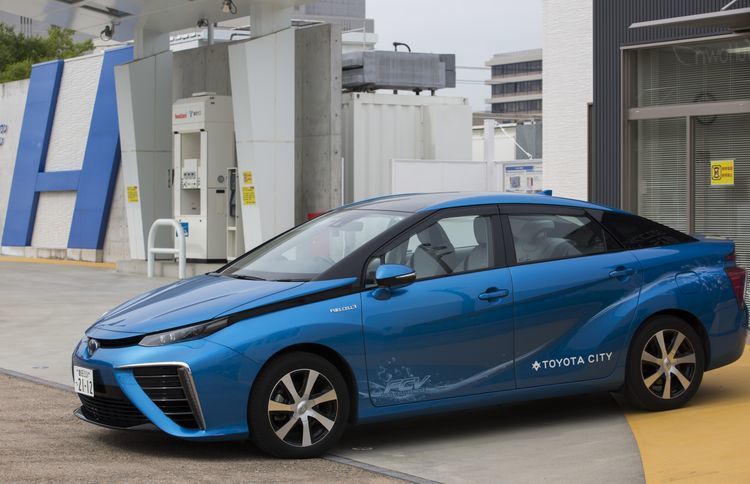 Shell today confirmed the launch of its first hydrogen refuelling station in the UK at its Cobham service station on the M25.
It comes on the back of previous successes in California and Germany, where Shell is part of a joint venture with the ambition to open a network of up to 400 hydrogen sites by 2023.
Matthew Tipper, vice president of Future Fuels at Shell said: "Hydrogen has the potential to become a clean and versatile transport fuel for the future, and the Cobham hydrogen site is one of the ways Shell is encouraging the use of alternative fuels to contribute to the energy transition. This will provide customers with hydrogen fuel cell electric vehicles the ability to refuel simply and quickly, at one of the largest petrol stations in the UK."
Hydrogen fuel cell electric vehicles convert hydrogen into electricity and produce only heat and water when driven. They offer an alternative to the conventional internal combustion engine, a driving experience similar to electric cars, and no local emissions. Hydrogen vehicles can drive up to 700 kilometers without refuelling and can be refuelled in a few minutes at a standard forecourt with a hydrogen pump.
Sinead Lynch, Shell's UK country chair, added: "We believe the journey to a low-carbon economy requires a coordinated and collaborative approach among organisations in the transport sector, including providers of energy and transport vehicles, users of transport vehicles, local authorities as well as government. The Cobham retail site is a small but significant first step toward developing infrastructure needed for increased usage of hydrogen vehicles."
Shell's Cobham site opened in 2012 and was built for the 150,000 vehicles that travel on the M25 on a daily basis. The site received more than a million customer visits in 2016.
hell is in the process of assessing the potential of future projects in the United States, Canada, Switzerland, Austria, France, Belgium, Luxembourg and the Netherlands.
Recommended for you

Exclusive: Mozambique, TCRK Energy launch hydrogen work