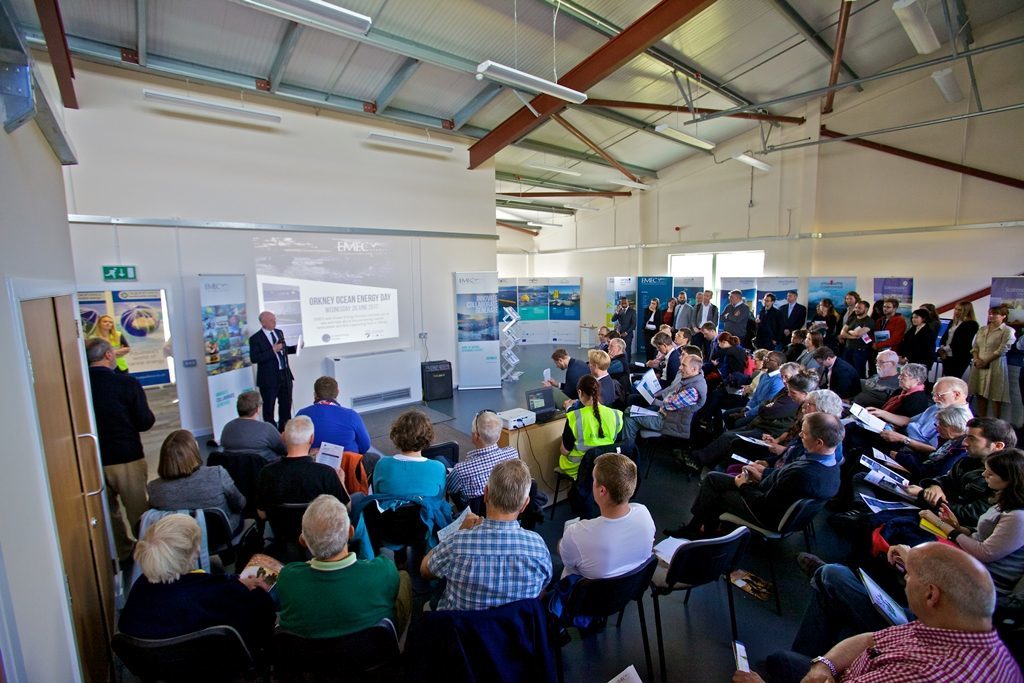 Tidal and wave energy has been hailed as a "promising and emerging" sector following the visit of a European Commission delegation to Orkney.
Representatives from DG Research and Innovation, DG Maritime Affairs and Fisheries, and DG Energy visited EMEC's onshore facilities at the Billia Croo wave test site before taking boat tours to see wave and tidal energy test sites.
DG Fisheries and Maritime Affairs head of unit Felix Leinemann said: "Ocean energy is a promising and emerging sector for Europe. What is happening here in Orkney shows why the European Commission sees ocean energy as an integral part of its Blue Growth strategy: we can make use of the power of the sea while supporting sustainable growth and jobs.
"This visit demonstrates a highly integrated European sector and technological progress."
The group also took a closer look at the Scotrenewables' SR2000 turbine which is currently berthed at Hatston Pier in Kirkwall prior to it being redeployed at EMEC's tidal test site at the Fall of Warness.
EMEC's managing director Neil Kermode said: "We currently have 13 EU-funded research projects taking place in Orkney, with €65 million levered by an array of European partners, so we were keen for the European Commission to see this innovation in action with their own eyes.
"EMEC was created to kick-start a marine renewables industry, and harness the power of Europe's enviable wave and tidal resources. To date we've seen more technologies tested at EMEC than anywhere else in the world which has stimulated economic development locally and across the UK, encouraged inward investment, and created export opportunities for Orkney's experienced supply chain."
The event – which was organised by EMEC – also included an opportunity for the local community to visit the European Marine Energy Centre's (EMEC's) onshore facilities.
Recommended for you

New 30MW tidal energy project set for Orkney waters