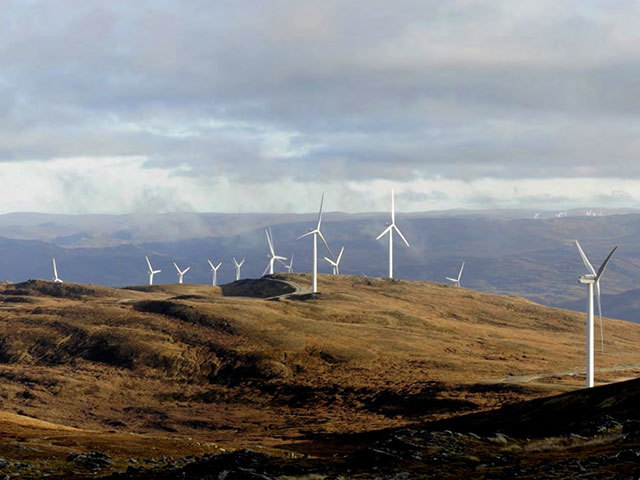 Some people regard them as an integral, and even soothing, feature of modern Scotland ­– while others view them as a blot on the landscape that threatens to eviscerate the country's natural beauty.
There are few people who sit on the fence when it comes to windfarms. And, as a new YouGov poll has demonstrated, the battle between those who want further investment in renewable energy and those who argue vehemently that turbines are destroying part of the essence of Scotland's character shows no signs of abating.
Jim Treasurer, the chairman of the Friends of the Great Glen environmental group in the Highlands, is among those who are convinced that more than enough windfarms have already been created in a part of a world now synonymous with such box-office hits as Outlander, Brave, Sunset Song and The Crown.
As he said yesterday, with reference to plans for a so-called "Ring of Steel" around Loch Ness: "We are concerned, but the Scottish Government also needs to be concerned, because these are areas of outstanding national beauty, yet they keep ignoring the views of Highland Council.
"I think that Loch Ness and the Great Glen are so well known globally and, with over a million visitors every year, that the impact of visually blighting developments on the landscape and also the Highland ecosystems will have an impact on the quality of the visitor experience.
"I believe wild land has been eroded so much in the last 20 years it is an endangered area, much the same as destruction of natural landscapes such as in the Amazonian basin, and it needs to be given protection.
"Just last weekend, the Lake District was given the designation of a Unesco world heritage site, on account of its landscape and for cultural reasons, and I don't think the Scottish Highlands is any less important or worthy of worldwide landscape and natural heritage status."
The subject has resurfaced, following the findings of a poll which showed that 55% of Scots were being deterred from visiting scenic areas in their homeland because of major infrastructure developments such as windfarms, pylons and super-quarries.
The survey, carried out by conservation charity The John Muir Trust, has served as a call to arms for both supporters and critics of the giant turbines which have become an increasingly common phenomenon in the last 10 or 20 years. In Aberdeenshire, for instance, there have been a string of commercial and community-owned initiatives and planning applications lodged, and locals seem divided over their merits.
Jenni Fraser, business development director of VisitAberdenshire, said yesterday: "We support the careful placement of windfarms, providing they do not negatively impact on our many north-east beauty spots (including the iconic Dunnottar Castle)
"The government has a strict planning permission process to ensure the placement of windfarms is done responsibly to not only protect the aesthetic appearance of the landscape, but to protect our nearby wildlife."
And yet, privately, there have been reservations among those involved in the tourist industry about the negative influence off too many such schemes.
The Press and Journal contacted several businesses across the north of Scotland yesterday. And the responses tended to sum up the conflicting viewpoints.
Julia Kenny, who owns Forres's Cluny Bank Hotel, said: "I know a lot people locally who have very strong opinions about windfarms, but our foreign guests never seem to bring them up, either in a positive or a negative manner."
However, a hotelier in Fort William, who requested anonymity, responded: "I am not against renewable energy, but these things are being constructed to the point where the landscape is being destroyed. And the landscape is hugely important. Once it's gone, it's gone."
In Inverness, meanwhile, another tourism boss, who did not wish to be named, said: "I don't know what we keep flinging money at turbines for. They keep breaking down, they don't work if there's no wind, the buzzing noise irritates locals and tourists, and they are an eyesore. It's high time we called a halt. Enough subsidies have been given to these operators already."
Further west, Callum MacLeod, the owner of Piazza and Ee-usk restaurants on the north pier in Oban, added: "I like green energy, but I do think windfarms should be extremely sensitively located. They are very important, but they should be in appropriate locations. Sometimes, they can be a blot on the landscape.
"Tourism and industry are not very compatible (in Scotland). In fact, the Falkirk Wheel is probably about the only exception. But there again, I certainly prefer windfarms to fracking."
These arguments won't go away. But while the positive effect of windfarms is one of the few matters that commands political consensus at Holyrood, the gulf between the pro and anti-turbine brigade seems bigger than ever.
Lindsay Roberts, the senior policy manager at Scottish Renewables, said: "Contrary to what is being suggested by this recent (YouGov) survey, the vast majority of research has found there is no connection between the development of onshore windfarms and negative impacts on tourism in Scotland.
"Scotland's National Parks and National Scenic Areas are off limits to windfarms and the rigorous nature of our planning system means that developments have to be responsibly designed and built to pass the strict tests set by local and national planning authorities.
"Climate change remains the greatest threat to Scotland's environment and the pressing need to tackle it means we must clean up our energy system as quickly as possible.
"Wind energy is one of the most effective, cheapest and most popular ways to do so."
None the less, the anger felt by campaigners in the north is tangible, especially at what some regard as a process whereby objections are listened to politely and then ignored by officials.
Lyndsey Ward is among those who have expressed their concerns.
She said: "Why are we still debating whether spearing industrial hardware into our iconic landscapes deters visitors? I know of at least two prestigious businesses (in the Highlands) which did their own surveys among guests when a German multinational company threatened a huge 25-turbine development in beautiful Strathglass, near Glen Affric.
"The resounding majority said the potential turbines would affect their willingness to return. And many more than in this survey by the John Muir Trust. Four years ago, (the then First Minister) Alex Salmond was handed a petition by Fiona Weir – the widow of broadcaster and naturalist Tom – which was signed by thousands of people from around the world begging him to stop the reckless siting of windfarms in Scotland.
"He smiled for the photo and accepted the file from potential visitors to protect our precious and irreplaceable landscapes at Bute House (in Edinburgh) after refusing to meet anti-wind campaigners at the SNP conference in Inverness. With hundreds of turbines still threatening our country, including over 500 around Loch Ness, these
true monsters of Scotland are not viewed with affection like Nessie and could well be responsible for the death of an industry (tourism) which has sustained rural communities for generations."
A Scottish Government spokeswoman said last night that these claims were invalid.
She said: "Our tourism industry continues to flourish and across all international markets there was a 3% increase in visits in the 12 months to the end of March, with a rise in spending of 9%.
"Scottish planning policy published in 2014 already provides further protection to all of Scotland's National Scenic Areas (NSAs) and National Parks
from large-scale wind energy developments.
"Furthermore, the policy is clear that plans should identify and safeguard the character of areas of wild land as identified on the 2014 SNH map of wild land areas.
"Whilst development may be appropriate in some cases, each proposal should be, and always will be, considered on its own merits." For some people, Scotland is the country whose scenery is unique and as resplendent as you will find anywhere else in the world.
Jim Treasurer summed up that opinion when he stated: "We have the most wonderful natural landscape and
we are attracting tourists on the back of TV programmes such as Outlander.
"What do these tourists think when they look at the majestic pictures on their TV screens, then they come here and come face to face with the visual blight of windfarms?
"It has to cause a great amount of disappointment and even grievance. And, if that is the case, will these people come back again in the future?"
However, the renewables sector remains bullish. They might acknowledge that the protesters are entitled to raise concerns, but they are sticking to their guns.
As Lindsay Roberts, of Scottish Renewables, added: "An independent report last year found that employment in tourism in the majority of areas surrounding windfarms grew faster than in the wider local authority areas where they were situated."
Recommended for you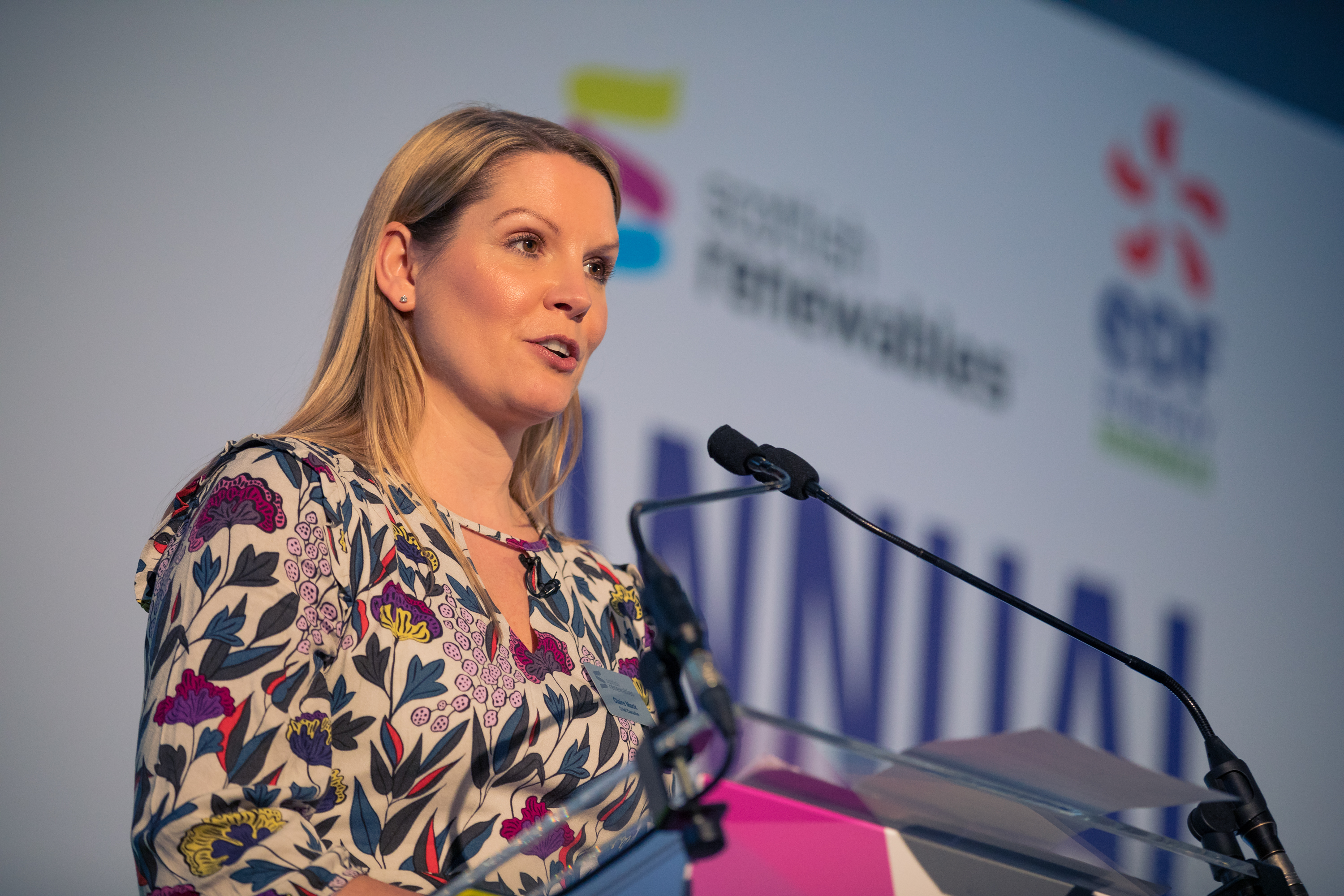 While Scotland is windy, not everything blows our way