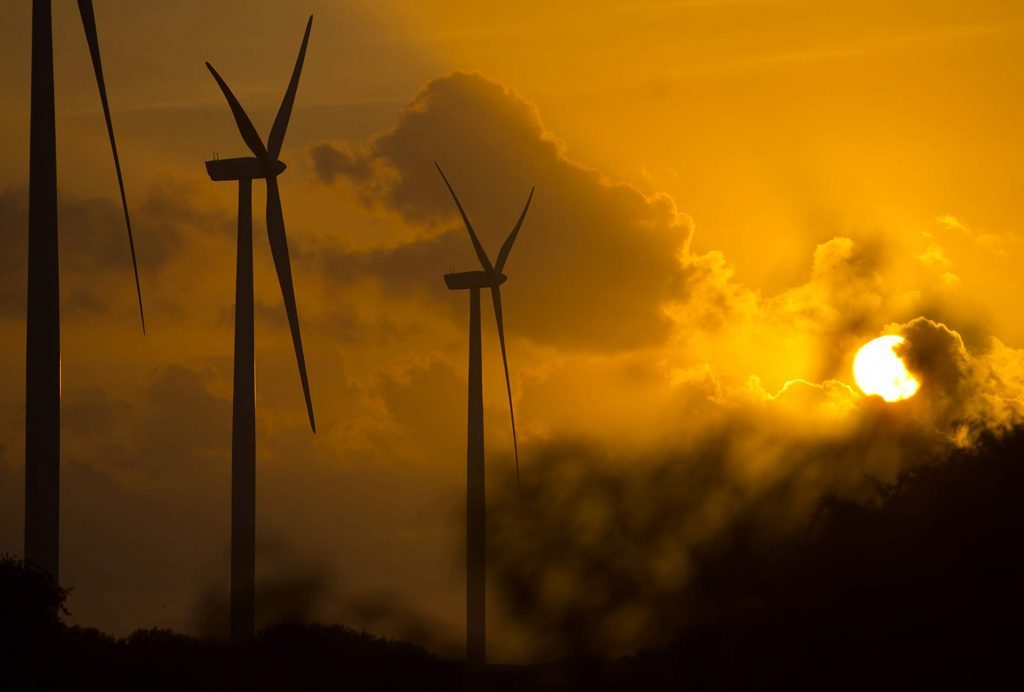 Experts have claimed that the UK is now the "Saudi Arabia of wind" after a government auction of renewable-energy contracts saw the cost of offshore generation fall below that of new nuclear power and gas for the first time.
University College London (UCL) described the unexpected slashing of prices of electricity from new windfarms, including one in the Moray Firth, as a "tipping point" that would turn the energy world "upside down."
EDP Renewables' planned Moray Offshore Renewable Power development was one of three offshore farms among 11 schemes to win UK Government subsidies, with prices as low as £57.50 per megawatt hour (MWh) of electricity, for wind projects being delivered in 2022-23.
Hailed as "astounding" by industry body RenewableUK, the prices are considerably lower than the cost of power from the new Hinkley Point C nuclear plant, which secured subsidies of £92.50 per MWh.
RenewableUK said they were also lower than the cost of gas, according to figures from the Department of Business, Energy and Industrial Strategy.
Michael Grubb, professor of international energy and climate change policy at UCL's Energy Institute, said: "Today's auction results confirm a new era in UK energy. Wind energy will take the mantle as the UK's most important and valuable energy resource as our oil and gas depletes, turning the energy world upside down."
Vattenfall, which is developing Aberdeen's European Offshore Wind Deployment Centre, said: "Offshore wind continues on its dramatic cost reduction pathway, promising the British consumer low-cost, competitive, fossil-free power for years to come."
—
The UK Government said 11 new energy projects worth up to £176million a year had been successful in the latest competitive auction for renewable technologies.
Together they are expected to generate more than three gigawatts of electricity, enough to power 3.6million homes.
Energy Minister Richard Harrington said: "We've placed clean growth at the heart of the industrial strategy to unlock opportunities across the country while cutting carbon emissions.
"Thousands of new jobs in British businesses will be created by the projects announced today.
"This government will continue to seize these opportunities as the world moves towards a low carbon future."
The three successful offshore wind projects in the auction include Dong Energy's Hornsea Project Two, 55 miles off the Yorkshire coast.
It will have enough capacity to power 1.3million homes and receive a guaranteed "strike" price for its electricity of £57.50 per megawatt hour.
Also securing contracts are the 860megawatt (MW) Triton Knoll offshore windfarm, 20 miles off the coast of Lincolnshire, and 950MW Moray East Windfarm.
—
Recommended for you

UAE's Masdar buys into £11bn UK wind farm